EQUALITY & DIVERSITY DAY - Why do we need diverse voices in stories we tell
Description
EQUALITY & DIVERSITY DAY - Why do we need diverse voices in stories we tell
at the Wales International Documentary Festival 2017 supported by Film Cymru and Film Hub Wales
Thursday 6 April 2017, 11:30 - 15:30
Blackwood Miners' Institute
We would like to invite you to participate in a series of exciting events celebrating diverse voices in the creative industries. In partnership with training providers and organisations, Blackwood Miners' Institute will be the setting for a FAIR of organizations, workshops and networking events.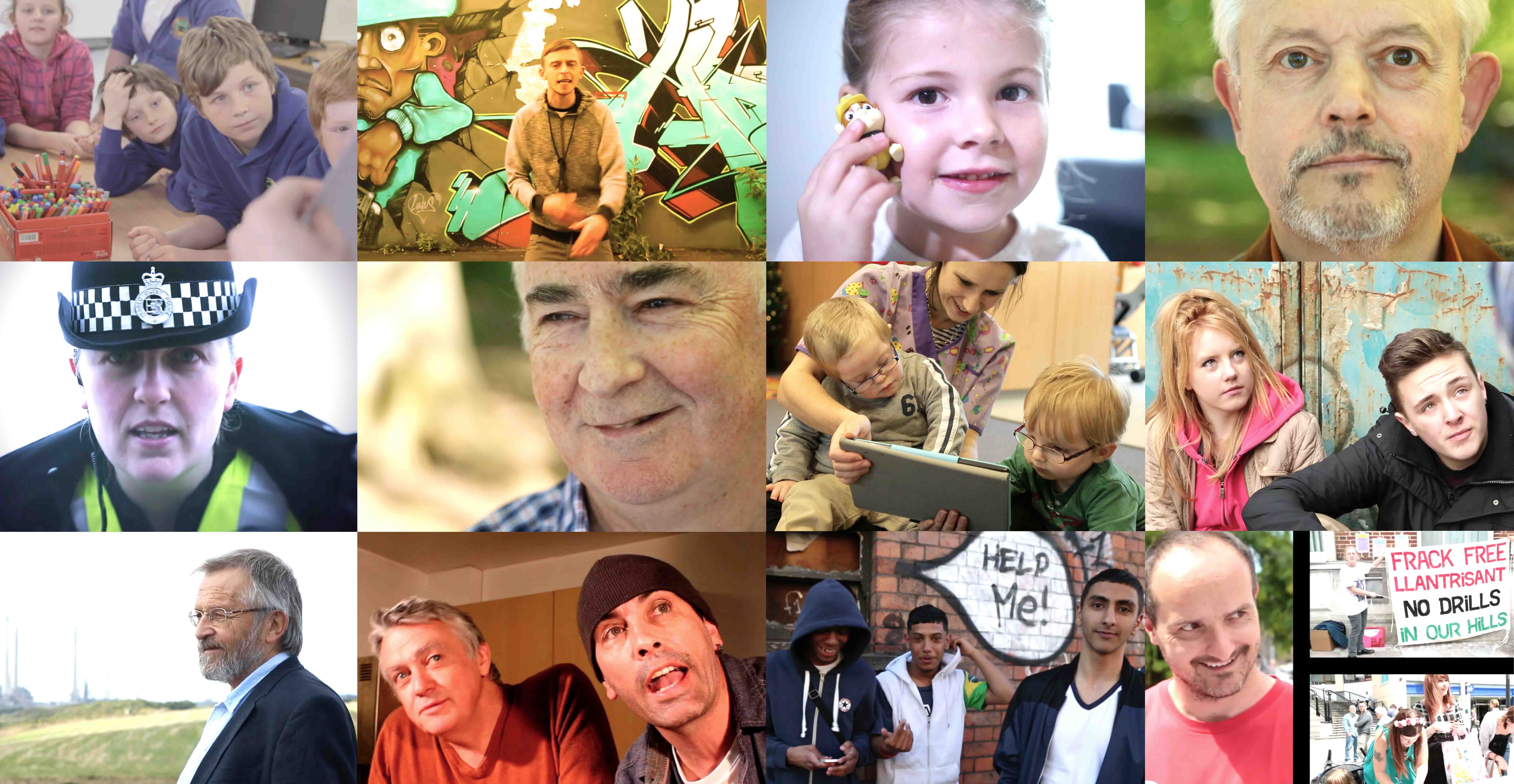 FAIR of ORGANISATIONS and NETWORKING - 11:30 - 15:30
Chwarae Teg, Disability Arts Cymru, National Autistic Society , SHIFFT Female Filmmakers, Promo Cymru, Film Cymru, Film Hub Wales, BFI BBC, BAFTA Cymru, Creative Europe, Welsh Government, Wales Screen, British Council, BECTU, Community Music Wales, Women's Aid, Iris Prize, Race Equality First, Royal Television Society RTS, Wicked Wales Film Festival, BBC Wales.
SOFA TALK - 12:00 - 13:30
Multi-award winning playwright, Kaite O'Reilly (YARD, Peeling, Persians) speaks to Carys Lewis, a Toronto and Cardiff based writer/director/producer (When Black Mothers Don't Say I Love You, Afiach) about why we need diverse voices in the stories we tell.
WORKSHOPS
CHWARAE TEG 11:30 - 12:30
The leading economic development charity for women in Wales. This workshop will guide you through changes to working practices, whilst covering the implications for both employers and employee's. Introducing you to modern working practices, how they can be successfully implemented in the workplace and some of the benefits to the organisation.
IRIS PRIZE Festival Director - Berwyn Rowlands 12:30 - 13:30
Distribution – how does it work? The Iris Prize is the world's largest LGBT short film prize. This workshop will explore how film makers who create what is sometimes called minority interest work can reach a growing global audience by taking full advantage of the post digital world. The workshop will use real examples of LGBT short films which have been successful and some which have not!
DISABILITY ARTS CYMRU 13:30 - 14:30
For over 30 years Disability Arts Cymru has provided information, advice, mentoring and support to disabled artists, across Wales and across art form. This workshop will feature a screening of Changing the Focus, which explores the on-screen representation of learning disabled people in Britain, and the extent to which this representation has changed over the past 50 years. After the screening there will be a discussion with Ben Ewart-Dean and staff from Disability Arts Cymru.
DEMENTIA FRIENDS 14:30 - 15:30
In partnership with Film Hub Wales, this workshop focuses on how to become a Dementia Friend. Many UK cinemas and arts venues are already working to be dementia-friendly but many are unsure how to get started. It's about learning more about dementia and the small ways you can help. This session will be introduced by the newly appointed BFI Film Audience Network Access Officer and Film Hub Wales Strategic Manager.
Entrance to the Equality and Diversity Day is FREE!
Festival tickets give access to all film screenings and networking events for the three days of the festival. These are priced at £12.50 and can be obtained at the Blackwood Miners' Institute box office on the day. Discounted rates are available for schools, colleges and third sector organisations by contacting Aleksandra
To book your places at the Equality and Divesity Day - click the register button above.