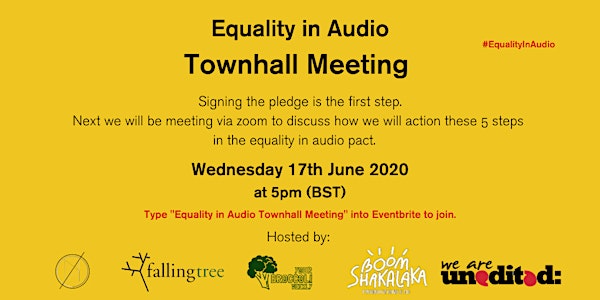 Equality in Audio Townhall Meeting
Equality in Audio Townhall meeting to discuss how we will implement the 5 steps.
About this event
This event is for those who have signed the EQUALITY IN AUDIO pact, and those who have questions about any of the steps.
We are joining to discuss the next steps after signing the Equality in Audio Pact, and challenging how we can all be accountable.
Please look carefully at the website before to attending meeting https://www.equalityinaudiopact.co.uk/
Hosted by Broccoli Content, Boom Shakalaka Productions, Don't Skip Media, We Are Unedited and Falling Tree Productions.