EQUINOX FLOWER - Films of 1958

Tuesday, November 15, 2016 at 8:30 PM (GMT)
Event Details
FILMS OF 1958

EQUINOX FLOWER

Dir.: YASUJIRO OZU

Yasujiro Ozu's first film in color again mines generational difference and conflict. At a wedding reception, businessman Wataru Hirayama notes the shift from arranged marriages to love matches. He approves, but at the same time Wataru deeply loves Kiyoko, his wife, who is present; how can he completely turn his back on the old ways that gave him a marriage that has been the principal blessing of his life, including its fruit, his daughters? Moreover, hasn't postwar culture also wobbled his sense of authority, hence, being? When a friend confides that his daughter is now living with a man without benefit of marriage, Wataru's confidence in the present is further eroded. He thus arranges a marriage for his elder daughter, Setsuko. Stubbornly, Wataru rejects the suitor of her choice, Masahiko Taniguchi, her co-worker, after the boy respectfully asks him for Setsuko's hand in marriage. Father and daughter become estranged as a result, and Kiyoko presses for their reconciliation.
Higanbana refuses to reduce its material to a study of hypocrisy; each character, including Wataru, is presented fully, as someone coping with contradictory, deep feelings. Unlike Akira Kurosawa in even his greatest film, Ikiru (see above), Ozu refuses to clobber one generation with another.
Perhaps the elegiac film achieves its most exquisite poignancy in the passage in a park. Amidst beauteous Nature (Ozu's cinematographer, Yuuharu Atsuta, contributes phenomenally throughout, even in interiors), the Hirayamas reminisce. Kiyoko speaks of wartime; she hated the war, but now, looking back, recalls how much closer people felt when the possibility existed that Allied bombing would cause them to die together. Higanbana is the rare film to analyze nostalgia rather than exploit it.
Higanbana is brilliantly acted: Shin Saburi as Wataru; Kinuyo Tanaka, Kiyoko; Ineko Arima, Setsuko; Keiji Sada, Masahiko; Chishu Ryu, Wataru's friend, Shukichi.
-Dennis Grunes
.

FILM STARTS AT 8.30 PM
118 mins

Please do not eat in the cinema
 .
Please DO NOT book a seat if you are not sure of your availability! Seats are limited and each booking reduces the number of seats available to others. If you cannot attend, please cancel your reservation as soon as possible by going to "MY TICKETS" on the email from Eventbrite: this will release your seat to someone else...
If the film is SOLD OUT, there will be an automated waiting list, which will contact you if/when a seat becomes available.

Upon leaving the cinema, please make a donation towards our running costs and support your club.  Thank you!

When & Where

Sands Films Cinema
82 Saint Marychurch Street
SE16 4HZ London
United Kingdom


Tuesday, November 15, 2016 at 8:30 PM (GMT)
Add to my calendar
Organizer
Sands Films Cinema and Event Listing
Sands Films is a busy film studio and production facility set up in an 18C warehouse
in Rotherhithe since 1975.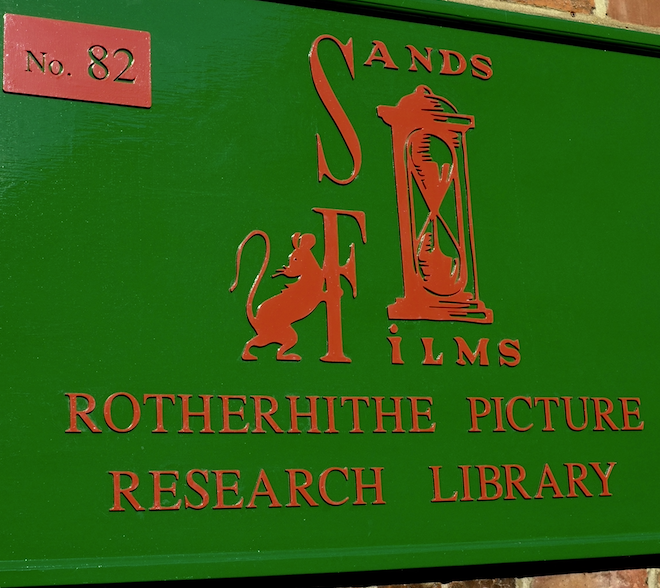 In 2005 Sands Films started a Cinema Club in its screening room.
The popularity of these weekly sceenings has triggered more screenings and events open to the public.
All bookable events or screenings are listed here:
CINEMA CLUB
ANGLO-RUSSIAN CULTURE CLUB
LIVE STAGE STAGE PRODUCTIONS
CONCERTS
Most screenings are free but donations are welcome: the loo paper, the business rates and the power all still have to be paid!
Live events have a charge to pay performers.
To join the weekly mailing list:  http://eepurl.com/h8aTE
Private and corporate events can also be booked.
EQUINOX FLOWER - Films of 1958