Description
Equipping for the Harvest
Three days to meet with God and establish our identity
Bringing hope to the hopeless, strength to the weary and revival to our communities – Showing how God can take broken lives and turn them into something beautiful – Bringing hope to those who are searching and impartation of gifts of grace to those God has saved.
With testimonies of lives transformed and healed. To equip us to come alongside people and bring out God's best in them.
To show each one of us our God given identity and potential.
'The kingdom of heaven has come near.' Heal the sick, raise the dead, cleanse those who have leprosy, drive out demons. Freely you have received; freely give. Matthew 10:7-8
We are aware that there are many prophetic words talking about revival coming to this country, and in response to that we want to be prepared. So we have invited Andy Cannon, Keith Mitzel and Luke Vardy, three evangelists with a passion for the lost and to see heaven come to earth. This will be a powerful weekend envisioning and equipping us for the harvest that we long for.
Friday 15th and Saturday16th September 2017
Session 1: Friday 7.30pm
Session 2 & 3: Saturday 9am - 1pm
Outreach 2pm (optional!)
Session 4: Saturday 7.30pm
All meetings will be at Father's House Shaftesbury

Cost:£10
Keith Mitzel loves Jesus because of a revelation of God's love for him. He realized that Jesus first loved him while he was trapped in sin. Wallowing in guilt, condemnation and shame from the hedonistic life he lived brought him to the point of suicide. His life is a story of redemption of a true prodigal son and the unfailing love of the Father. Seven and a half years ago he died to the selfish lifestyle he was living and surrendered to his King Jesus. Keith is now a passionate evangelist who must share the love of Jesus everywhere he goes. God has opened doors for him to share the gospel all over the world. He lives in Kauai, Hawaii, with his wife, Gayle. They want to see men and women of God walk in the freedom that Christ paid for. It's time for the army of God to rise up and advance the Kingdom of God and live like sons and daughters of the King. Their passion is to ignite believers to burn for Jesus and accomplish the work that God has prepared for us to do.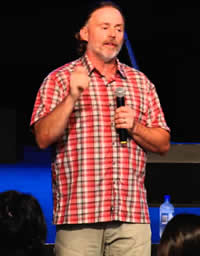 Andy Cannon is an Evangelist born and raised in Liverpool. God radically transformed his life in 2010, instantly setting him free from a life of addictions and self harming on his first encounter with Jesus. He now lives a life sold out for the king, reaching the lost with the love of Christ and encouraging believers to do the same in everyday life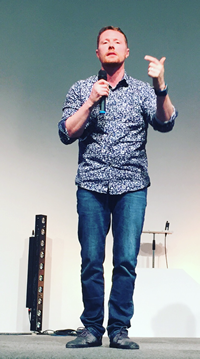 God began to birth a passion for the lost in LukeVardy in 2003 when he had a vision of hell, this radically impacted him & made him more determined than ever to see the lost saved. Luke dedicated a year to the Pais Project where he developed skills in street & school evangelism. He also spent several years learning under Pastor Peter Morris & his son Evangelist Nathan Morris. Luke over the last 6 years has been preaching the gospel in his local community & in various churches throughout England. For many years, he has been seeing lives saved & healed after preaching the uncompromised gospel of Christ. Luke has had the honour of travelling the UK & numerous countries including Rwanda, Denmark, Argentina & Slovakia with Jonathan Conrathe of Mission 24. Luke launched his own ministry "Ignite" in 2015 & is focused on saving the lost, healing the sick & equipping the saints to evangelise the gospel of Christ.