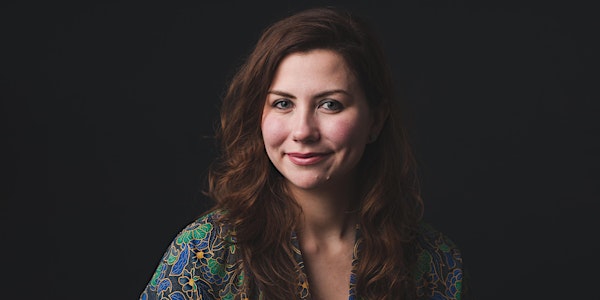 Equity, diversity, inclusion and accessibility in literacies research
Location
Elmfield Building
Room 109, The Elmfield Building
Northumberland Road
Sheffield
S10 2TU
United Kingdom
Equity, diversity, inclusion and accessibility in literacies research: Perspectives and trajectories
About this event
A seminar with Dr. Amélie Lemieux, hosted by the Literacies and Language Research Cluster at The University of Sheffield
Policymakers, provincial governments, educators, and communities, in Canada and internationally, have a responsibility to prioritise equitable, diverse, inclusive, and accessible (EDIA) approaches that leverage both intersectionality (Crenshaw 1991, 2021) and interdisciplinarity in literacy research. Supported by a federally-funded knowledge synthesis grant that surveyed the scope of EDIA in Canadian schools, this presentation addresses five concepts from a Social Sciences and Humanities Research Council of Canada (SSHRC) literature review to examine inclusive practices that respect, acknowledge and address EDIA in K-12 education through the lens of intersectionality of gender and race.
Across reviewed studies, there is an underlying trajectory that outlines ongoing methodological challenges in implementing EDIA practices in K-12 schooling systems, at least in Canada, including pervasive marginalising approaches to curriculum, practices and policies across disciplines. In light of this, this presentation advances anti-racist and abolitionist approaches by addressing the following five areas:
1) Making learning more accessible by adopting culturally responsive pedagogical strategies informed by local cultures, languages, and values (Mensah 2021) including restorying practices in STEM (Rahm 2019) and literacy (Thomas and Stornaiuolo 2016);
2) Providing educators with meaningful and sustainable professional development in culturally-inclusive teaching practices (Ireland et al. 2018, Lee 2015, Milner 2007, Smith et al. 2020);
3) Creating safer environments in schools that nurture relationships between parents, students and their teachers (Ireland et al. 2018) while collaborating with Elders and members from the community, staff, and mentors who are reflective of students' diverse lived experiences (Cooper 2020, McGee 2020);
4) Reforming educational policies to concretely address structural racism, discrimination, misrepresentation, and misinterpretation of socially marginalized students by questioning, challenging and disrupting what is conceptualised and accepted as ideal culturally-responsive frameworks (Cooper 2020, George, Maier and Robson 2020, McGee 2020, Milner 2007); and
5) Collaborating, prioritising, and honoring community perspectives and input in the decision-making processes related to curricula to support underrepresented students (Milner 2007, Wiseman, Glanfield and Lunney Borden 2017). By prioritising youths' intersectionalities while taking on a critical literacy lens, practitioners, scholars, and researchers may facilitate cross-sectorial collaborations that restore social justice practices for better literacy futures.
This presentation received the support of a Social Sciences and Humanities Research Council of Canada knowledge synthesis grant, no. 872-2020-0021.
Dr. Amélie Lemieux is an Assistant Professor at the University of Montreal's Faculty of Education, in the department of didactics (teaching and learning). She completed a SSHRC Bombardier-funded PhD in Literacy and Education at McGill University and a Postdoctoral Fellowship at Brock University's Centre for Research in Multiliteracies with Dr. Jennifer Rowsell. Her research interests include: reading research, literature teaching, and multimodality, all informed by phenomenological and posthumanist perspectives.
Information for attendees
This event is part of the Literacies and Language Research Cluster seminar series at The University of Sheffield. We're delighted to welcome attendees in person to Meeting Room 109 in the Elmfield Building on Northumberland Road. In-person attendance is limited, so please select the appropriate ticket option for either an in-person or online ticket. Light refreshments for in-person attendees will be available from 4pm and Amélie will be around to discuss her seminar informally from 5.30pm.