Description
Imagine being mindful in every situation; dealing with people and events without stress or anxiety; not rushing into judging or making hasty decisions; supporting everyone around you; radiating trust and gravitas; reacting to unexpected circumstances with reassuring open-mindedness, intuition and creativity.
What could you not achieve?
The most important benefit of this one-day workshop is a pervasive one: an increased sense of ease with any situation and a quiet confidence that radiates out and reassures everyone around you. Problems and unexpected events are no longer worrisome. They are merely things that have to be dealt with. They actually become a source of creative inspiration.
You will also experience a marked decrease in stress; enhanced effectiveness; improved relationships across the board; ability to inspire others naturally; comfort with embracing ambiguity; greater resilience and creative responsiveness to uncertainty; enhanced open-mindedness; ability to devise innovative solutions to intractable problems.
A workbook and other material will be distributed. Lunch and refreshments provided.
---
Dr Rao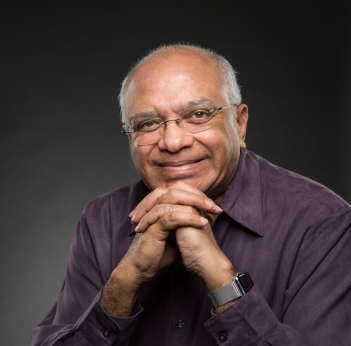 Dr Rao is the author of two best sellers, a TED Speaker and one of Marshall Goldsmith's 100 Coaches.
Dr Rao is the creator of Creativity and Personal Mastery (CPM), a transformational personal development course that he taught at London Business School, Columbia Business School, the University of California at Berkeley and several other educational institutions.
---
The Rao Institute
At The Rao Institute we seek to raise people's awareness about themselves and humanity. We give individuals powerful tools they can apply daily to enhance their experience of life and become a better version of themselves: happier; more fulfilled; more connected with themselves, others and the environment; less stressed; more resilient and clearer about who they are and what their purpose is.
Life can be much easier, more fulfilling and accomplished, richer in meaningful relationships and purpose.
For more information about Dr Rao and The Rao Institute, please visit: www.theraoinstitute.com