Description
Join Peter Broderick, Douglas Dare, and Michael Price for an evening of intimate piano performances at The Courtyard Theatre near Old Street.
In celebration of Piano Day, an unofficial holiday created by Nils Frahm on the 88th day of the year, 100% of proceeds from this concert will go towards the purchase of a much-needed piano for World Heart Beat Music Academy. World Heart Beat is non for profit organisation whose mission is to provide music training and mentorship to London youth who may not otherwise have the means to pursue music education.
In 2009, World Heart Beat converted a disused warehouse in Chelsea into a music academy which is now home to 4 studios, a recording studio, radio studio and performance space, hosting more than 300 young musicians each week. Due to high demand, World Heart Beat have opened a second space in the refurbished Ramport Studios in Battersea. The building has a rich past as a recording studio which was once owned by The Who. Other artists who have recorded there include Supertramp, Judas Preist, Brian Ferry, and The Sex Pistols.
Erased Tapes is proud to be donating the proceeds of this event to purchase a piano for this wonderful new space and organisation.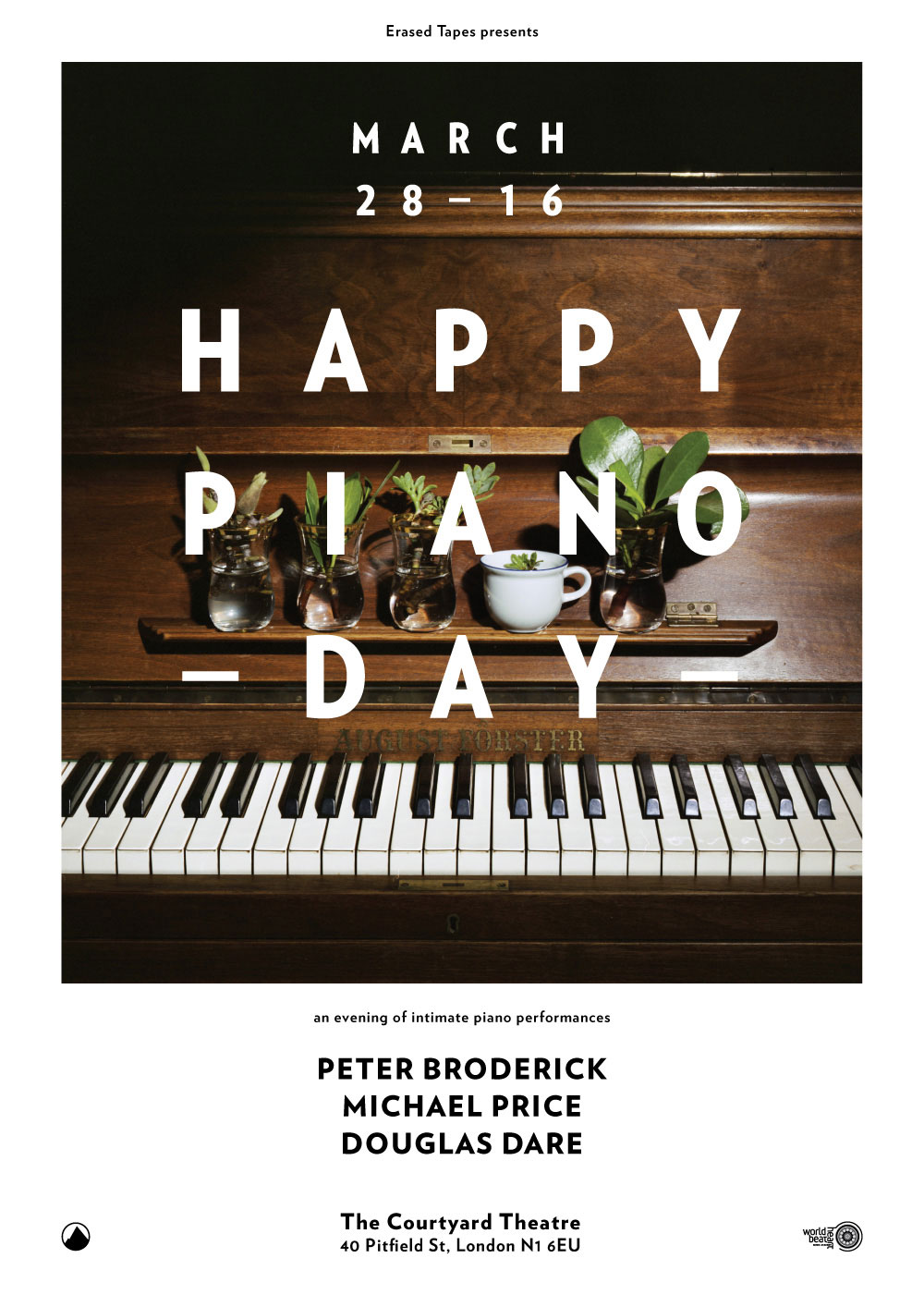 Organiser of Erased Tapes Celebrates Piano Day 2016