EROICA - Films of 1958

Tuesday, December 6, 2016 at 8:30 PM (GMT)
Event Details
FILMS OF 1958

EROICA

Dir.: ANDRZEJ MUNK

Written by Jerzy Stefan Stawiński, directed by Andrzej Munk, Heroism consists of two parts. This external form—the yoking together of two World War II "short stories"—is correlative to the film's "split" attitude, its ambiguity and skepticism. Ultimately, Stawinski and Munk prick the concept of wartime heroism in order to deflate the whole idea of war.
The first part suggests Falstaff's "better part of valour." Gorkiewicz skips training for the Warsaw Uprising, the Polish resistance. But when a Hungarian officer engages him in wartime opportunism by employing him as a black marketeer selling armaments to Poles, Gorkiewicz becomes embroiled in the war, shaking off his indifference to his nation's fate. A comical figure, Gorkiewicz is Everyman. Ordered to carry an elderly woman's sack of belongings during the evacuation, he stumbles and falls under its weight. (Later he stumbles drunk fleeing a German assault and peeing—the stream of urine is a visual parody of the shooting and bombing!—behind a tree.) Gorkiewicz now engages the struggle, now tries escaping it. The "hero" is a coward is a hero, shirking responsibility yet affirming life amidst war's death and insanity. In a stunning shot, Gorkiewicz, barefooted by a stream, polishes off a bottle as a German tank slowly comes up behind him. The upshot, hilarious, leaves Gorkiewicz shaking but intact.
The second part, grimmer, more sardonic, details life in a German P.O.W. camp. It might have been subtitled "Hell Is Other Polish Officers," as the close confinement takes its toll, redefining freedom and impelling one prisoner, Lieutenant Zawistowski, to escape. Or did he? Those left behind are united by his inspiring example. Reality or legend? Eventually we learn the truth, that the one good thing about the war experience shared by these comrades is a lie.
And so it goes.
-Dennis Grunes
.

FILM STARTS AT 8.30 PM
87 mins

Please do not eat in the cinema
 .
Please DO NOT book a seat if you are not sure of your availability! Seats are limited and each booking reduces the number of seats available to others. If you cannot attend, please cancel your reservation as soon as possible by going to "MY TICKETS" on the email from Eventbrite: this will release your seat to someone else...
If the film is SOLD OUT, there will be an automated waiting list, which will contact you if/when a seat becomes available.

Upon leaving the cinema, please make a donation towards our running costs and support your club.  Thank you!

When & Where

Sands Films Cinema
82 Saint Marychurch Street
SE16 4HZ London
United Kingdom


Tuesday, December 6, 2016 at 8:30 PM (GMT)
Add to my calendar
Organizer
Sands Films is a busy film studio and production facility set up in an 18C warehouse
in Rotherhithe since 1975.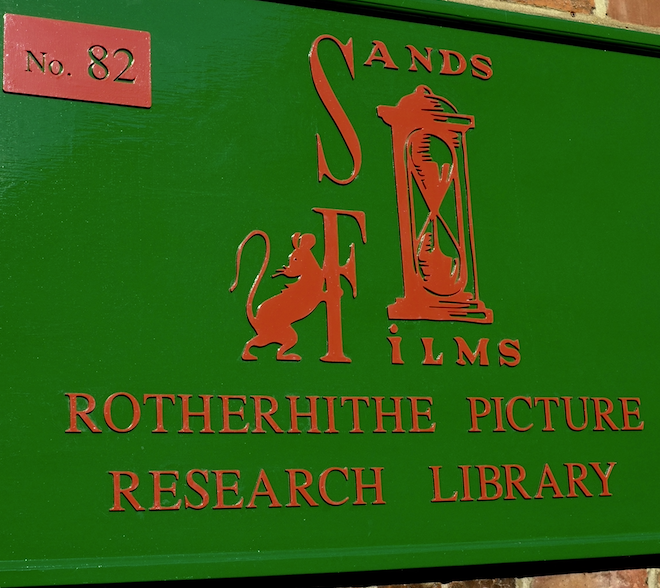 In 2005 Sands Films started a Cinema Club in its screening room.
The popularity of these weekly sceenings has triggered more screenings and events open to the public.
All bookable events or screenings are listed here:
CINEMA CLUB
ANGLO-RUSSIAN CULTURE CLUB
LIVE STAGE STAGE PRODUCTIONS
CONCERTS
Most screenings are free but donations are welcome: the loo paper, the business rates and the power all still have to be paid!
Live events have a charge to pay performers.
To join the weekly mailing list:  http://eepurl.com/h8aTE
Private and corporate events can also be booked.