Description
ESA-ESTEC Open Day 2015 sold out
Sunday's ESTEC Open Day is now sold out, having reached its ceiling of 12 000 registrations. Everyone planning to attend needs to hold a registered ticket, including children.
It might still be possible to gain entry at the Main Gate if some of those who registered do not turn up, but safety and security concerns along with registered visitors will have priority, and there can be no guarantee of success.
Open Dag ESA-ESTEC volgeboekt
De open dag van ESTEC zijn helemaal uitverkocht. Tijdens de open dag, die aanstaande zondag plaats vindt, ontvangt de Europese ruimtevaartorganisatie duizenden ruimtevaartliefhebbers. In totaal hebben 12.000 bezoekers zich geregistreerd.
Ruimtevaartliefhebbers die hebben misgegrepen op een kaartje voor de open dag van ESTEC, maken nog kans om zondag een kaartje te bemachtigen aan de poort. Wanneer geregistreerde bezoekers niet op komen dagen, komen hun plekken weer beschikbaar. Garanties dat er kaarten aan de deur te verkrijgen zijn, zijn er echter niet.
Toegang tot ESTEC is zondag gratis. Iedereen die op de open dag aanwezig wil zijn bij ESTEC heeft een (gratis) kaartje nodig, ook kinderen.
ESA-ESTEC Open Day
Europe's largest place for space is little visited, but hugely influential: this October you get the chance to see for yourself. ESA's technical centre ESTEC is opening its doors to the public – a must for all space enthusiasts.

Mark your calendar: this year's ESTEC Open Day will take place on Sunday 4 October – the 58th anniversary of the launch of Sputnik-1 – as part of the Netherlands' national Weekend of Science and World Space Week.
This will be your chance to meet astronauts and space experts, tour key facilities and take a look at the BepiColombo satellite, set to be launched to Mercury in early 2017.
This year's event will focus on our longer-term space future, highlighting the novel technologies being developed to advance the space industry, and the new destinations being opened up in the process.

ESTEC's year-round visitor centre Space Expo will also participate, while NL Space will host a dedicated exhibit showcasing Dutch expertise in space technology and applications.
Noordwijk, ESTEC's home city, is planning an entire month of space-related activities through October, celebrating its status as the 'space coast' of the Netherlands.
ESA-ESTEC Open Dag
Wat gebeurt er allemaal achter de poorten van ESA's testcentrum ESTEC? Dat kun je dit najaar met eigen ogen zien. Op de eerste zondag van oktober opent Europa's grootste 'place for space' zijn deuren voor het publiek. En alle ruimte-enthousiastelingen zijn welkom.

Gek op ruimtevaart? Blokkeer dan zondag 4 oktober maar vast in je agenda. Op die dag opent ESA's testcentrum ESTEC namelijk haar deuren voor haar jaarlijkse open dag. De open dag is dé kans om rond te spieken in ESA's testcentrum, echte ruimtevoertuigen van dichtbij te bekijken én om astronauten te ontmoeten.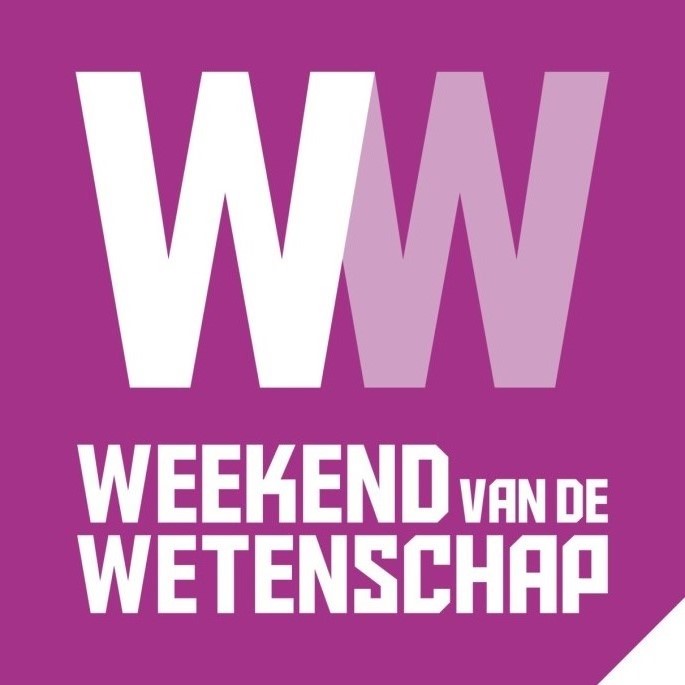 De open dag bij ESTEC is onderdeel van het jaarlijkse Weekend van de Wetenschap én de World Space Week.
Dit is uw kans om echte astronauten te ontmoeten en een uitgebreide toer te maken over het ESTEC terrein. Ook kunt u een echte satelliet zien welke onderdeel is van de BepiColombo missie naar Mercurius en begin 2017 zal worden gelanceerd.

De open dag, die voor het vierde achtereenvolgende jaar wordt georganiseerd, richt zich op de langetermijntoekomst van de ruimtevaart. Extra aandacht is er voor nieuwe, innovatieve technieken die verre bestemmingen dichterbij moeten brengen.

ESTEC's bezoekerscentrum Space Expo zal ook participeren in de Open Dag. NL Space heeft een speciale presentatie over de Nederlandse expertise op het gebied van ruimtevaarttechniek en -toepassingen.

Noordwijk, ESTEC's thuishaven, heeft oktober daarnaast uitgeroepen tot ruimtevaartmaand. De hele maand lang worden er talloze ruimtevaartevenementen in de badplaats georganiseerd.
*********************************************
IMPORTANT SECURITY INFORMATION
Owing to the prevailing security situation please note that random checks of identification documents may take place when accessing ESTEC. You are therefore advised to have your Identity card or passport with you. All bags will be searched prior to access, so please do not bring any unnecessary or large items of baggage. ESTEC reserves the right to refuse admission to the site for any person or item. ESTEC accepts no responsibility for any injury to visitors or loss or damage to their personal belongings during their stay at the ESTEC site. No pets allowed. For security reasons, families and groups, please register individually; one registration per person.
Please print and bring your tickets to the event entrance. Tickets displayed on smartphones accepted as well.

BELANGRIJKE VEILIGHEIDSMEDEDELING
Vanwege de huidige veiligheidssituatie dient u rekening te houden met steekproefsgewijze controles van identiteitsbewijzen bij de ingang van ESTEC, U wordt dan ook geadviseerd om uw identiteitsbewijs bij u te hebben. Daarnaast kan u verzocht worden om uw tassen te openen voor inspectie door onze veiligheidsfunctionarissen. Wij verzoeken u dan ook dringend om geen onnodige of grote stukken bagage mee te nemen. ESTEC behoudt zich het recht voor om toegang tot de site voor een persoon of voorwerp te weigeren. ESTEC aanvaardt geen aansprakelijkheid voor persoonlijk letsel en/of diefstal, verlies, vermissing en schade aan bezittingen van bezoekers ontstaan tijdens en/of ten gevolge van het bezoek aan ESTEC. Huisdieren zijn helaas niet toegestaan. Gezinnen en groepen: graag individueel registreren; aub één inschrijving per persoon.
Wilt u aub uw ticket printen en meennemen naar de Open Dag? Als u uw ticket op uw smartphone kunt tonen aan de toegangscontroleur is een geprinte ticket niet nodig.
Open Day in 2014 - Open Dag in 2014