Location
ESA ESTEC
1 Keplerlaan
2201 AZ Noordwijk
Netherlands
Description
Tickets are sold out! We are now fully booked.
______________________________________________________
Save the date: this year's ESA's Open Day in the Netherlands will take place on Sunday, 2 October. ESA's technical heart will be thrown open to visitors in the midst of one of the most exciting times in Europe's space history, as part of the Netherlands' national Weekend of Science and World Space Week.
All visitors will need to book to attend.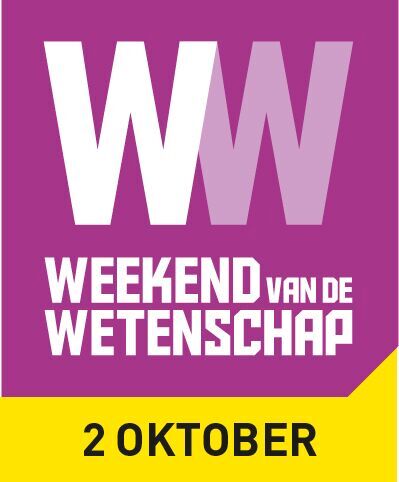 Visitors will be able to wander around the sprawling facility at their own pace, meeting astronauts, scientists and mission designers while seeing special exhibits and actual space hardware.
The Open Day will come just days after ESA's Rosetta comet-chaser – designed and tested at ESTEC –follows its Philae lander down to the rugged surface of Comet 67P/Churyumov–Gerasimenko, squeezing the maximum amount of data out of this historic mission.
Meanwhile, ESA's ExoMars mission will be drawing near to the Red Planet, ahead of entering martian orbit on 19 October. Its Schiaparelli lander will make Europe's first controlled landing on Mars at the same time – right in the midst of the Red Planet's global dust season.
Back around our home planet, Europe's Sentinel-5P satellite will be readying for launch, the latest in the Sentinel family of satellites supporting Europe's Copernicus global environmental monitoring initiative.
The satellite's main sensor will survey the changing state of Earth's atmosphere in unprecedented detail.
Its development supported by the Dutch government, this Tropomi state-of-the-art instrument can map trace gases and pollutants at high resolution.
The theme of this year's Open Day is "Breath of Life" – the ExoMars orbiter will be searching out methane and associated rare gases in the thin alien atmosphere as evidence of either surviving Mars microbes or a different kind of 'life' – subsurface volcanic activity, which would mean the planet remains geologically active.
At the same time, Sentinel-5P will be on the verge of producing a rich new vision of the thin sliver of terrestrial atmosphere that we all call home.
Full details of the ESTEC Open Day are available here:
www.esa.int/openday2016
Because we are obliged to limit the total number of visitors, to ensure a great experience for all who do attend, we urge you to book early to avoid disappointment.
++++++++++++++++++++++++++++++++++++++++++++++++++++++++++++++
Zet het maar alvast in je agenda: op 2 oktober zet ESTEC opnieuw haar deuren open voor publiek. Tijdens ESTEC Open Day is ESA's technologische hart gratis te bezoeken, midden in een van de meest spannendste periodes van de Europese ruimtevaart. De open dag bij ESTEC is onderdeel van het jaarlijkse Weekend van de Wetenschap én de World Space Week.
Bezoekers dienen zich vooraf te registreren.
Tijdens ESTEC Open Day krijg je de kans om op je eigen tempo het technologische hart van de Europese ruimtevaart te verkennen. Tevens kun je astronauten ontmoeten, wetenschappers en missie-ontwerpers uithoren over hun werk en speciale tentoonstellingen én spullen die naar de ruimte gevlogen zijn bekijken.
De open dag vindt een paar dagen plaats nadat ESA's kometenjager Rosetta – ontworpen en getest bij ESTEC – zijn missie beëindigt. Daarbij daalt de sonde langzaam af naar het oppervlak van de komeet, terwijl hij data blijft verzamelen en verzenden naar de aarde.
Tegelijkertijd zal ESA's ExoMars steeds dichter bij Mars komen. Op 19 oktober moet de sonde een baan om onze buurplaneet bereiken. De meereizende lander Schiaparelli zal tegelijkertijd als eerste Europese toestel ooit voet zetten op Mars, midden in het stofseizoen van de rode planeet.
Wat dichter bij onze thuisplaneet zal de Europese satelliet Sentinel-5P rond diezelfde tijd klaar worden gestoomd voor lancering. Sentinel-5P is de meest recente kunstmaan in het Europese Copernicus-programma.
Binnen dat programma gaan satellieten de aarde vanuit de ruimte observeren. De belangrijkste sensor van Sentinel-5P gaat de veranderende staat van de aardse atmosfeer tot in detail in kaart brengen. Dit geavanceerde instrument, Tropomi, is met hulp van de Nederlandse overheid ontwikkeld en kan spoorgassen en vervuiling observeren.
Het thema van ESTEC Open Day is dit jaar 'levensadem' (Breath of Life). Het thema is gekoppeld aan de missies van Sentinel-5P en ExoMars. Zo zal die laatste in de dunne Mars-atmosfeer zoeken naar methaan en andere bijzondere gassen die kunnen wijzen op de aanwezigheid van microben en ander 'leven', zoals ondergrondse vulkanen die kunnen duiden op geologische activiteit. Tegelijkertijd staat Sentinel-5P op de het punt een nieuw beeld te schetsen van de dunne laag atmosfeer op de planeet die we ons thuis noemen.
Open Dag programma:
www.esa.nl

Omdat ESTEC alle bezoekers graag een goede ervaring wenst, is het aantal toegangskaarten beperkt. Daarom wordt aangeraden om vroeg te registreren, om zo teleurstelling te voorkomen.
+++++++++++++++++++++++++++++++++++++++++++++++++++++++++++++++
IMPORTANT SECURITY INFORMATION Owing to the prevailing security situation please note that random checks of identification documents may take place when accessing ESTEC. You are therefore advised to have your Identity card or passport with you. All bags will be searched prior to access, so please do not bring any unnecessary or large items of baggage. ESTEC reserves the right to refuse admission to the site for any person or item. ESTEC accepts no responsibility for any injury to visitors or loss or damage to their personal belongings during their stay at the ESTEC site. No pets allowed. For security reasons, families and groups, please register individually; one registration per person. Please print and bring your tickets to the event entrance. Tickets displayed on smartphones accepted as well.
BELANGRIJKE VEILIGHEIDSMEDEDELING Vanwege de huidige veiligheidssituatie dient u rekening te houden met steekproefsgewijze controles van identiteitsbewijzen bij de ingang van ESTEC, U wordt dan ook geadviseerd om uw identiteitsbewijs bij u te hebben. Daarnaast kan u verzocht worden om uw tassen te openen voor inspectie door onze veiligheidsfunctionarissen. Wij verzoeken u dan ook dringend om geen onnodige of grote stukken bagage mee te nemen. ESTEC behoudt zich het recht voor om toegang tot de site voor een persoon of voorwerp te weigeren. ESTEC aanvaardt geen aansprakelijkheid voor persoonlijk letsel en/of diefstal, verlies, vermissing en schade aan bezittingen van bezoekers ontstaan tijdens en/of ten gevolge van het bezoek aan ESTEC. Huisdieren zijn helaas niet toegestaan. Gezinnen en groepen: graag individueel registreren; aub één inschrijving per persoon. Wilt u aub uw ticket printen en meennemen naar de Open Dag? Als u uw ticket op uw smartphone kunt tonen aan de toegangscontroleur is een geprinte ticket niet nodig.