Event Information
Location
Upper Chapel
Norfolk Street
Sheffield
S1
United Kingdom
Description
The Band
Esben & the Witch are a three-piece from Brighton, formed in 2008. They have released three albums to date, the most recent of which they set-up their own label for (after leaving American indie stalwart Matador) and raising funds to travel to Chicago to record with the legendary producer Steve Albini. The results are A New Nature due out on August 31st 2014. They will provide a live accompaniment replacing the original, piano-led orchestral score with a dynamic palette of shimmering guitars, synthesisers and ambient, wordless vocals.
"beautiful, instinctive and profoundly enchanting."
- Drowned in Sound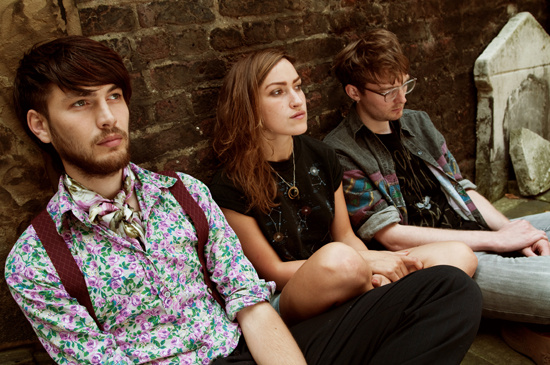 The Film
In the middle of a long, harsh winter, a whole city has been left without a voice. Mr. TV, a wicked, ruthless man, is the sole owner of the images that illustrate and breathe life into the city, as well as of an extensive chain of products that bear his personal seal. He is implementing a sinister, secret plan to subjugate all of the souls who live there forever more.
In order to build his monopoly, he has financed the creation of a dangerous machine that broadcasts on all TV screens hypnotic images designed to stimulate compulsive consumption of his products. This strange machine can only work with the singing of a certain voice, so Mr. TV orders the kidnapping of The Voice, a beautiful, beguiling woman, the only person to have mysteriously retained the gift of speech.
An employee of the channel, The Inventor, witnesses the kidnapping and discovers that Mr. TV's secret plan can only be thwarted if the kidnapped woman's son inherits the gift of speech. That is when he decides to flee with his family and the boy, the son of The Voice, to an old aerial up in the mountains in an attempt to forestall the impending tragedy.
With time running out, The Inventor manages to repair the old aerial. But moments before the macabre broadcast is to take place, they are discovered by Mr. TV's henchmen. A fierce struggle ensues that will lead to the revelation of a great mystery.
"Unmissable" ***** - Empire
"A Tour De Force" - The Observer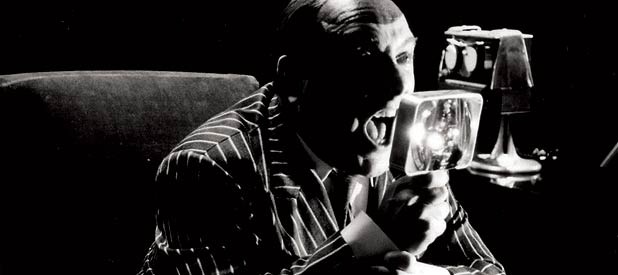 Date and time
Location
Upper Chapel
Norfolk Street
Sheffield
S1
United Kingdom