Description
The health and wellness industry is thriving in Boston. Whether it's retail, fitness, technology, or food and beverage, new businesses seem to pop up frequently and move forward with great success. So what's the best way to put your plan into action? And how do you find your footing in this ever-expanding market?

During this event we'll hear from 3 individuals with a passion for nutrition, health, and well-being as they tell their stories about their journey into entrepreneurship. Each speaker is at a different stage with their business and has a wealth of experience to share about how it all started, what influenced them to make a change, and how they got to where they are now.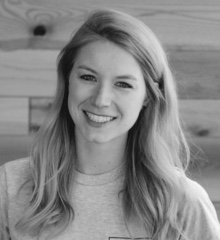 Kate Prince
Kate is the VP of Marketing at Eat Your Coffee, a Boston-based food company that makes naturally caffeinated snacks. Prior to joining the EYC team, Kate spent 6 years at General Mills where she worked on a portfolio of brands including: Larabar, Progresso, Green Giant, and Pillsbury. She also spent time working in General Mills International Segment driving global supply chain efficiency and business process management. Kate lives with her husband in downtown Boston and enjoys frequent walks along the harbor, a good, strong cup of coffee and dogs (currently working on getting an office dog for Eat Your Coffee).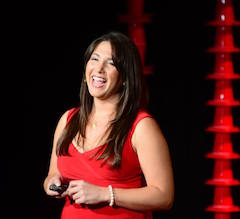 Laura Ingalls
Laura began her career as a professional actress. After enjoying 10 years of great success on the stage she pursued formal education in the field of wellness, uncovering a deep passion for coaching, personal training, and holistic health. Her focus and forte is in wellness program development and management. She worked for several years in corporate wellness until 2016, when she co-founded Vivacious Life, LLC, a business that offers wellbeing programs and retreats for women. In addition to Vivacious Life, Laura is a personal trainer at the Greater Boston YMCA, a running coach for the Leukemia and Lymphoma Society, and a public speaker. She recently gave a TEDx talk, was featured by Reebok in a documentary, and hosts a weekly podcast, #VivaLaDiva, on iTunes. You can learn more about Laura at her website, laurajingalls.com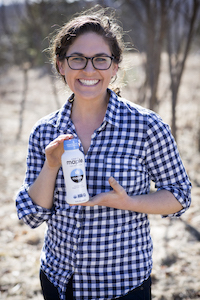 Kate Weiler
DRINKmaple co-founder and CEO Kate is an Ironman triathlete and passionate advocate for nutrition and holistic wellness. She co-founded DRINKmaple with the underlying mission to innovate in the beverage space to by creating healthful hydration for the broader consumer. A Boston native, Kate earned her Master's degree in Nutrition from Northeastern University, her Bachelor's degree in Psychology from Colby College, and holds a certification in Holistic Health Coaching from the Institute for Integrative Nutrition. Prior to founding DRINKmaple, Kate owned a sports nutrition practice. In 2015, she co-authored Real Fit Kitchen, a cookbook designed for athletes and fitness enthusiasts who believe in eating real, wholesome food that naturally improves energy and performance. Kate has completed countless triathlons, including seven full-distance Ironman triathlons, and is a finisher of the 2013 Ironman World Championships in Kona, Hawaii.


Join us to hear about:

How these entrepreneurs knew when to make a career change

How to create and market a new brand

How to build your network in the health and wellness industry

Inspiring stories about the move into the start-up world

Come and join us to meet ambitious, like-minded people interested in start-ups, health and wellness, and community. Food and drink will be for sale at Gather within District Hall and can be brought into the main event space. We'll also have some delicious tasting samples provided by local health food and beverage start-ups like DRINKMaple, Gutsey Bars, Nama Kiss, and others.
---
Date: Tuesday 11th July

Time: 6.30-8.30pm
Location: District Hall, 75 Northern Avenue, Boston.

For questions please contact Boston Events Lead Rosanne Demas at rosannedemas@gmail.com