Description
Life is short. Do work that matters to you.
Join us for a Campfire Chat with New York Times bestselling author and popular public speaker, Gretchen Rubin, as we explore how our habits contribute to our happiness in our work, life, and relationships.
If there's something you want to make happen, you won't want to miss this event!
And the really great news: all tickets come with a free copy of Better Than Before!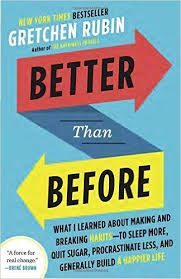 Escape helps talented professionals escape unfulfilling jobs and transition into the new world of work. We believe that life is all about doing stuff that makes you tick, work that you love, and projects that you're passionate about.
Come and escape the boring with us!
Praise for Better Than Before:
"If anyone can help us stop procrastinating, start exercising or get organized, it's Gretchen Rubin. The happiness guru takes a sledgehammer to old-fashioned notions about change."
—Parade
"The Happiness Project lays out life's essential goals…Her new book, Better Than Before: Mastering the Habits of Our Everyday Lives, serves as a kind of detailed instruction manual on how to achieve them." —New York Times Sunday Book Review
---
About Gretchen Rubin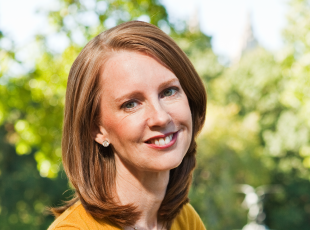 Gretchen Rubin is the author of several books, including the blockbuster New York Times bestsellers, Better Than Before, The Happiness Project and Happier at Home. She has an enormous readership, both in print and online, and her books have sold more than two million copies worldwide, in more than thirty languages. She makes frequent TV appearances and is in much demand as a speaker. On her weekly podcast Happier with Gretchen Rubin, she discusses good habits and happiness with her sister Elizabeth Craft. Rubin started her career in law and was clerking for Supreme Court Justice Sandra Day O'Connor when she realized she wanted to be a writer. She lives in New York City with her husband and two daughters.
---
Your Escape Inspires Host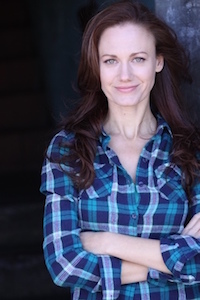 Monica McCarthy is a community engager, philosopher, writer, and travel enthusiast. She is the Head of Growth for Escape The City NYC, the Events and Programming Director for Impact Hub NYC (an events and co-working space in TriBeCa focused on social good), and the Community Engagement Director for New York New Church where she hosts interfaith salons. Monica previously founded Cheshire Parlour, a monthly philosophic dinner salon, and was the Community Impresaria for Holstee where she first created her popular "Write Your Manifesto" course. Monica has hosted hundreds of workshops, panels, dinners, campfire chats, and roundtables that grow community while offering opportunities for more meaningful dialogues and deeper connections. She is currently co-authoring a book about philosophy and cocktails as well as a play based on the true-life event of reuniting with her estranged grandmother. Say hello at MonicaMcCarthy.net or @MissMMcCarthy