Description
The ESC community throughout the world shares a strong bond - you and I want to make the most of life, we believe that if people find and follow their passion they will make the world a better place. We also think that what makes the Escape community special is that we help one another. A such, in 2017 the Munich organising team are determined to bring you all together more often and in a more interactive manner.

Therefore our first event for 2017, on Wed February 8th, will launch a series of facilitated networking events to be held throughout the year which will compliment our regular Escape Inspires events.
For this event, what you can expect is:
An introduction to Escape the City, their mission and how the Escape Munich community fits
An inspiring escape story to get us started

Some networking tips
A few facilitated networking exercises to help you meet people that might be able to help you, or you them
Some finger food / nibbles
Our speaker for the event will be Claire Ransom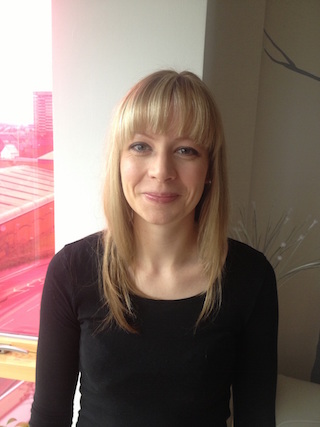 Claire recently graduated from Escape the City's Startup Tribe in London. Immediately after that, she quit her job in London, moved to Munich, founded an innovative pet supplies business, became a professional writer, and started a blog and community for aspiring entrepreneurs. She even found time to write a book! Claire describes this change as 'a massive and terrifying, leap… into one of the happiest, most challenging and rewarding times of her life'. Cannot wait to hear all about it!
The ticket price of 10 euro provides you with admission to the event. Food will be available at the start of the event and is available on a first come first served basis. Drinks are not included in the ticket price and will be available separately from Aposto staff.