Join us for a day trip to Stirling, where we'll be doing escape rooms and going to MacDonald's for lunch! New members welcome!
About this event
What's an Escape Room?
Escape rooms are a lot of fun! They involve a series of tasks/puzzles that need to be completed as a group in order to "escape" the room you have been trapped in. They are a great way to develop team work and problem solving skills.
Find out more here.
The Day Trip
At the moment, times are still to be confirmed, but will be roughly 11am - 3pm. We'll meet at St Mungo's Parish Church in Alloa and head to the train station from there as a group. Lunch and train fare is provided by us!
We would like to thank Clackmannanshire Council and their #ClacksSummerOfWellbeing for sponsoring our summer events!
Details
All of Connect Alloa's events are completely FREE to attend and open to young people aged 11-19.
We are following the latest guidance from Youth Scotland for in-person sessions.
Numbers
We're asking everyone to register for in-person sessions beforehand. We are doing this because we're only allowed to have 10 young people at this session. This is to keep everyone safe and make sure we are following social distancing guidelines.
At every session there will also be at least 2 members of staff/volunteers, in line with Child Protection guidelines.
Registration Form
We also ask that everyone completes a registration form before coming along to one of our sessions. This form basically makes sure you have the permission of a parent/guardian and that we have up to date contact details should we need to get in touch.
You can find and complete our registration form on our website.
PPE
We will be providing face masks and hand sanitiser for anyone who needs it. Feel free to bring your own as well, whatever you are more comfortable with!
Questions?
Confused? Got a suggestion? Email our Project Leader at dave@connectalloa.org.uk
Stay safe everyone!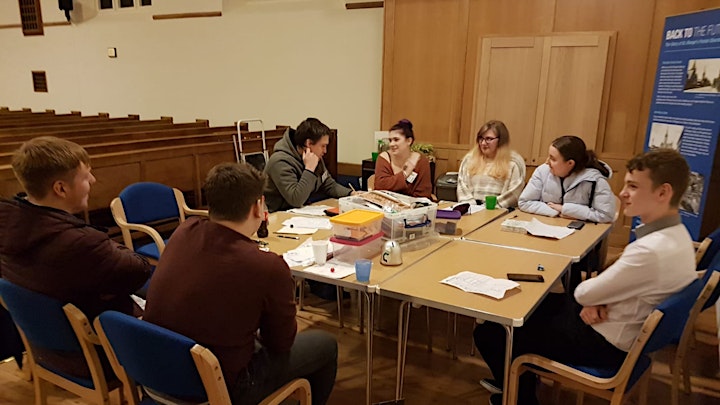 Organiser of Escape Rooms Day Trip with Connect Alloa!
We're Connect Alloa, a local youth charity tackling social isolation and loneliness among young people in Clackmannanshire.
We host regular youth group sessions where we play games, chat and get creative! Our group is open to any young person aged between 11 and 19. We are always open to new members, so please feel free to get in touch and follow us on social media for updates!