Escape The Rat Race: How To Create Passive Income From Forex & Stock Tradin...
Description
Dear Go-Getters!
This month I am delighted to invite back my personal trading mentor, Zaheer Anwari, to explain to our members why Trend Trading can help you to retire early. 
'Trading is actually quite simple......if you have someone successful to show you what to do.' 

This meetup is for anybody who...
• Is interested in learning the truth about Forex and stock trading from someone with nearly 10 years successful track record 

• Want's to learn the strategies which can allow you to make a return of over 30% on your account every year (compared to the bank paying you 0.5%) 

• Is looking for a way to generate passive income alongside their day job, but is very short on time (the method Zaheer teaches requires about 25 minutes per day)
I recorded some videos with Zaheer earlier this year to discuss the benefits of trend trading. You can watch those below...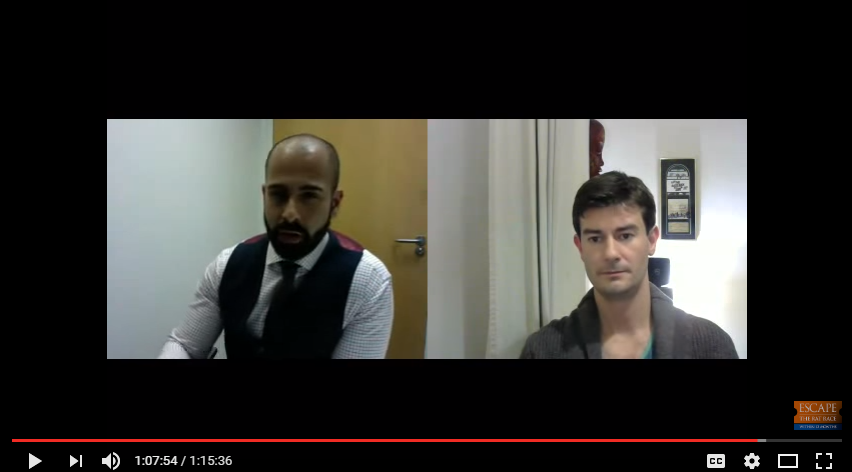 Zaheer Anwari is a senior member and mentor at The Dynamic Trader. He also contributes to the Huffington Post, and speaks on stage at The Money Show, London Forex Show and other main stage trading events. 
He teaches people how to identify the best trading opportunities in all the financial markets taking up no more than 25 minutes per day. The strategies used are based on technical analysis, simple to learn and highly effective. Zaheer will be showing us how to approach trading as a business, understanding that like every start-up there are running costs, but also the potential for very good returns.  

Since Zaheer taught me how to trade, I have never looked back...
My personal interest in trading first began back in 2007. I opened demo trading accounts, attended free events and even signed up for some rather expensive trading weekend 'bootcamps' which failed to deliver any kind of real education in teaching people to become better traders. 
Fortunately, i met Zaheer in February 2014 and was introduced to The Dynamic Trader community. It is fair to say that i have never looked back, and within the last two and a half years my trading results have spoken for themselves. Not only that, i have forged new friendships with fellow traders who are all supporting one another to learn and be successful. The returns currently being achieved by some members are in excess of 70%, and Zaheer will be showing exactly the methods used by myself and the rest of the Dynamic Traders to analyse the markets in order to achieve these returns. 
On The Night......
• Speak to Zaheer, myself, and other traders who will give you their own personal stories of why trend trading offers less stress, and greater opportunities to profit 

• Watch Zaheer open up live Forex charts to demonstrate exactly what to look for when picking profitable trading opportunities 

• Find out which software he recommends to use, and why keeping your charts clean and simple will help you be more successful 

Trading is actually quite simple......if you have someone successful to show you what to do.
More information and Tickets - https://etrr.online/product/etrr-19-2/