Description
You are invited to join us at the annual Summer Party & Social Event for Escape The Rat Race [#ETRR]!!
Now in it's fourth year, Escape The Rat Race is fast establishing itself as the #1 Community for aspiring entreprenurs who are ready to learn new skills which can help you to launch your own successful business and live life with more freedom and choice.
This month, we're taking a well deserved rest from our usual Monthly Meetup Events where we invite successful entrepreneurs, coaches and experts to share their stories of how they successfully left their corporate jobs behind and built a business around their unique knowledge and passions.
Come and socialise with other Escape The Rat Race Members and network with other like-minded individuals whilst enjoying a drink in the sun looking across the River Thames and with the magnificent London Eye just a stone's throw away.
Find out what other members have been working on so far in 2018, what's working and what's not. Share ideas, make new contacts and friends, and recharge your batteries ready to push yourself to hit those personal goals you set out to achieve at the start of this year.
OUR VENUE: UNDERBELLY
We return once again to one of the best outdoor entertainment locations in London! Feel free to bring your family - young children and dogs welcome!
Underbelly Festival is located on the Southbank, in-between Southbank Centre, Jubilee Gardens and the London Eye, just off Belvedere Road. The nearest tube stations are Waterloo and Embankment.
Entry to Underbelly Festival is FREE - one of the biggest outdoor bars in London, you can get some delicious drinks and a bite to eat right on the banks of the Thames.
The Escape The Rat Race 'Summer Sizzler!' is always packed fiull of fun, and a great opportunity to network with other like-minded individuals all ready to escape their 9-5 and start their own business.
********************************************************
ARE YOU READY TO ESCAPE YOUR 9-5?
Our mission is to support frustrated employees by showing you how you can start your own business and quit your 9-5 job. There is no fast track to success, and it won't be easy….but it is worth it.
Every month our group of 'escapees' get together to make new connections and share ideas which will help you move towards your goal of becoming financially independent, and being able to generate additional income from different business opportunities.
Be part of the community that will support you in getting closer to achieving your dream lifestyle with more freedom.
STEP 1: Book your ticket for this event and add a friends name that you know would also like to escape the rat race in 2018. If you book in advance, they will attend for free.
STEP 2: Request access to join the #ETRR Private Facebook Group, and join over 1000 other 'escapees' sharing ideas and strategies every day with one another. Join Here: https://www.etrr.online/facebook
STEP 3: Subscribe to Escape The Rat Race Radio, our bi-weekly podcast hosted by #ETRR Founder Christian Rodwell, featuring interviews with world famous entrepreneurs and members of the Escape The Rat Race Community. Subscribe Here: https://www.etrr.online/podcast
********************************************************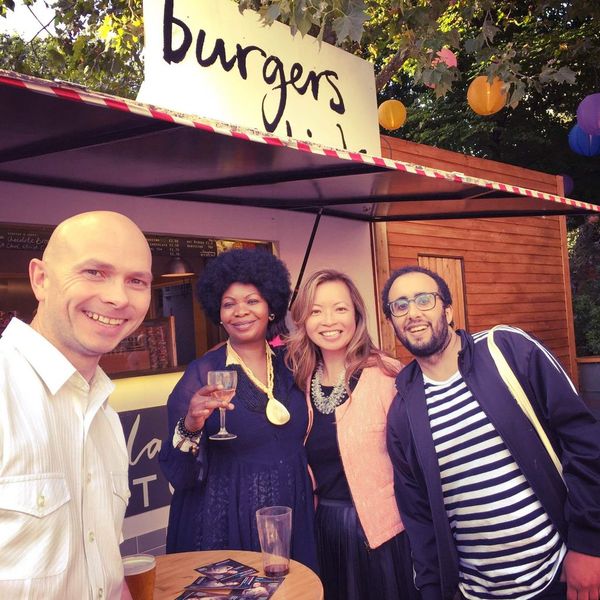 Here's what previous attendees of the Escape The Rat Race Monthly Meetup have to say….
'A very well organised event and a great opportunity to see top class speaker and mentor Dr Joanna Martin as part of a select group rather than her usual big audiences. What a privilege. Very inspiring and motivating, exactly what I needed. Thank you.' Ruth
'This is an inspiring meetup group. Brilliant venue, Well organised, excellent well known speakers from around the world. Different concepts to create passive income streams with like minded people. Left the event wanting more and have recommended to several people already.' Toyah
'Very inspirational, great speakers and beat my expectations. Came away buzzing from it.' Patrick
'I've finally been along to one of the meetups and it was so worth it. A great bunch of people and a very well organised event. Very impressed and inspired by the talk from world class speaker Dr Joanna Martin. Looking forward to the next one. The Facebook group is a great addition too, lots of sharing of useful resources, and support for anyone who asks. Keep up the great work guys.' Ruth R
'I went to my first Meetup last week and to be honest I am very impressed. Christian is an excellent organiser and very helpful. Also I found the event very informative and worth for the time investing. I would highly recommend this Meetup to everyone.' Cebic
'Having attended an escape the rat race seminar, it was enlightening to meet people with a common goal. The speakers were excellent and have been very motivating and encouraging. Perfect environment to network and start your path to financial freedom.' Stefano
'Escape the Rat Race has been pivotal to me gaining clarity about my way forward. Christian has been a great support and very easy to talk too. So glad I'm part of this meetup.' Anna