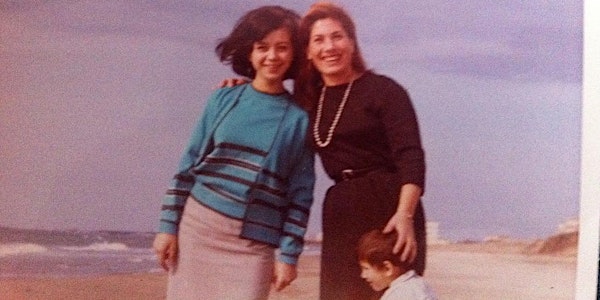 Escape to Freedom (Fuga per la liberta') ITALIA DOC 3rd edition FREE screen...
Location
Bloomsbury Theatre and Studio
15 Gordon Street
London
WC1H 0AH
United Kingdom
Description
Trailer:
https://www.youtube.com/watch?v=45PErw6YCJ0
ITALIA DOC returns to the Bloomsbury Studios for its 3rd series of FREE documentary screenings.
The result of a precious collaboration between UCL and FilmItalia, ITALIA DOC is a showcase of contemporary Italian documentaries (in Italian with English subtitles), curated by Dr. Cristina Massaccesi, Senior Teaching Fellow and Italian Language Coordinator at University College London.
Each screening will be followed by a Q&A with the documentary's director.
Escape to Freedom (Fuga per la Liberta')
Dir. Emanuela Gasbarroni
In the mid-60s, Emanuela' s family hosted some refugees,who had fled from eastern Europe and who were based in a refugee camp in Latina, a town 70 km south of Rome.
In her house there are still many photos and letters.
Emanuela started to look for the people. She finds Alex who was 22 years old, when in 1982 he escaped from Romania. Then Aurelia, Polish, who escaped aged 20 in 1980. And Mihai, who wrote a book about his escape in the seventies from Romania.What has become of their lives, and what they remember of that period of transition from the east to the west?
After many years they make a painful journey into their past, remembering the pursuit of freedom, coming back to the refugee camp, meeting the people who worked there and finding many documents in the archives: photographs, cards, numbers and letters.
There is also the card of the Russian director Andrey Tarkosky.
The refugee camp of Latina housed about 100,000 refugees escaping from east Europe between 1956 (invasion of Hungary) and 1989 (the fall of the Berlin Wall).
After a few months in the camp, they went to Canada, Australia and the United States.