ESELA 2018 Annual Conference

Friday, 4 May 2018 from 08:30 to 16:30 (CEST)
Event Details
The annual ESELA conference will be taking place in Milan on 4th May 2018

The conference, a major conference of lawyers and legal experts working on social impact, will be organised around the theme of "Social Impact: Exploring Global Legal Trends"
We have legal experts from private practice, in-house and academia from around the world joining us in Milan to discuss and explore the latest legal trends in the impact economy.
There will be a range of workshops to suit different interests and you can choose in each case between an impact investing track and a social entrepreneurship track.
Agenda
08:30 Registration and morning coffee

PLENARY SESSION
09:00 Impact Convergence by with conference host Roberto Randazzo, Vice President ESELA and Partner at R&P Legal 
09:15 Using Law to Develop Social Enterprise Ecosystems – Lessons from the OECD with Antonella Noya  (OECD) and Mario Calderini (Tiresia, Politecnico di Milano)
09:55 Investing in line with the SDGs with Roberto Ridolfi (the UN Food and Agriculture Organisation)
10:15 WORKSHOPS
Creating Impact Through Direct Equity Investments, chaired by Chris Baird  (DLA Piper) with Elena Casolari (Opes Impact Fund) and Ximena Negretti (CDC)
The Benefit Corporation and the Future of the Company, chaired by Rick Alexander (B Lab) with Mauro Del Barba, Marika Arena (Tiresia, Politecnico di Milano), Marcello Palazzi  (B Lab), Luca Rossettini (D-Orbit)
Innovative Financial Tools for the Cooperative System, chaired by Cyrille Langendorff (Credit Coperatif) with Dave McNicoll (Caisse d'économie solidaire Desjardins,Canada), Fabio Salviato (Sefea FC), Pierre Valentin (Credit Coperatif Esfin)
11:15 Tea and coffee break

11.45 WORKSHOPS
The Role of Foundations in the Growing Impact Investment Market, chaired by Ranajoy Basu (Reed Smith) with Neil Dugal (Omidyar Network), Armin Steuernagel (Purpose Fund)
Social Considerations in Public Procurement - case studies and examples, chaired by Julian Blake (BWB) with Andreea Anastasiu (GO Lab, Oxford), Anna Kuusniemi-Laine (Castren & Snellman), and Lucia Scopelliti (Municipality of Milan)
Impact investing in Infrastructure and Urban Regeneration: The Treviso Hospital Project, chaired by Filippo Addarii (Plus Value) with Desmond Gardner (EIB), Carloandrea Meacci (Ashurst), Andrea Ruckstuhl (Lendlease

)
12:45 Lunch
13:45 WORKSHOPS
Impact Funds – Embedding Impact Incentives in Reward Structures, chaired by 

Chris Garner

 (

FMO

) with 

Anne Contreras

 (

Arendt), James O'Donnell (DLA Piper), Hazel Peck

 (

Big Society Capital

)

B Lawyers as catalysts of the international B Corp revolution, chaired by Constanza Connolly (Beccar Varela) with Marcelo Coimbra (FCR Law), Annalisa Dentoni-Litta (Orrick), Aline Goncalves de Souza (FGV), Claudia Ochoa (Pronaturaleza)
Social Entrepreneurship and Migration: a Tool for Integration, chaired by Emiliano Giovine (R&P Legal) with Cleophas Adrien (DIOMA – Summit of Diaspora), Fulvia Farinelli (UNCTAD), Silvia Francescon (EFCR), Andrea Spagnolo (Legal Clinic Program of the Turin Law School)
 14.45 WORKSHOPS
Building Legal Practitioner Networks and Legal Education, chaired by Julie Wynne (Froriep), Nicholas Gleicher (Trust Law), Aaron Bourke (Reed Smith and the Impact Investing Legal Working Group), Deborah Burand (Grunin Centre, NYU)
Trends in Social Enterprise Governance, chaired by Matteo Mascolo (EVPA) with Nina Boeger (University of Bristol), Roberto Randazzo

 (

R&P Legal)

15:45 Tea and coffee break

PLENARY SESSION
16:05 The global rise of a new breed of "for benefit" enterprises and the fourth sector initiative by Heerad Sabeti, as part of his work with the World Economic Forum

16:25 Systems change, technology and legal innovations with Luke Fletcher (BWB), Deborah Burand (Grunin Center), John Montgomery (Benefit Bar Company Association), Heerad Sabeti (World Economic Forum)

16:55 Closing words by Luke Fletcher, President of ESELA and Partner at Bates Wells Braithwaite
17:00 - CLOSE
Our conference host will be Roberto Randazzo, a partner at the Italian law firm R&P Legal and a lecturer in Social Innovation at Tiresia, a leading social innovation research centre at the Polytechnic of Milan.
Why not make a weekend of it and join us for a Saturday morning walking tour of some of the key sights and splendours of Milan, including the Sforza Castle, Cathedral and Teatro alla Scala, amongst others, followed by lunch and further options for those who wish to continue in the afternoon
Please note that registration is now open but the agenda may change leading up to the event.
If you are a Specialist Member of ESELA, please register here for the specialist members' dinner on 3rd May in Milan. If you would like to become an ESELA member, please contact operations@esela.eu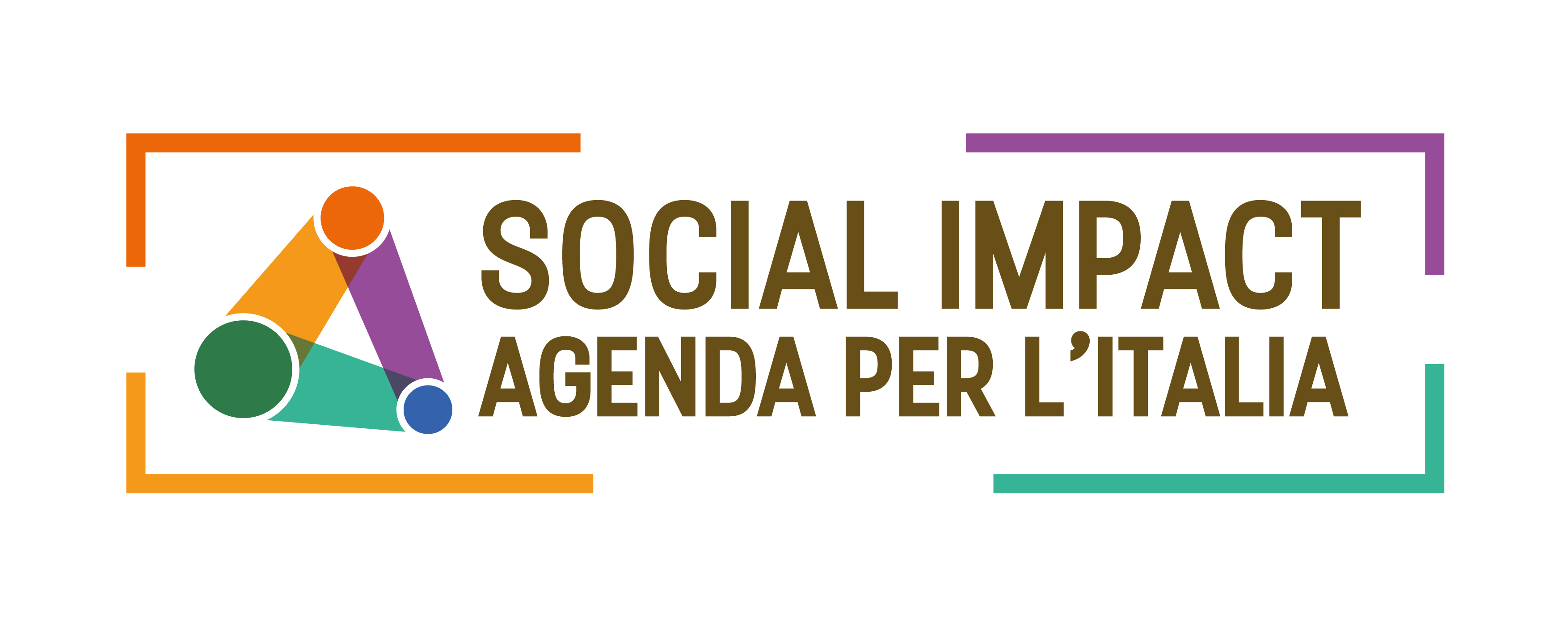 In collaboration with
Hotel suggestions: To make use of the ESELA preferential rates, please book your conference ticket and refer to your ticket confirmation email for hotel booking instructions.
Camperio House **** website, location
Mokinba Hotels King **** website, location
UNA Hotel Cusani **** website, location
When & Where

MIP Politecnico di Milano
4C Via Raffaele Lambruschini
20156 Milano
Italy


Friday, 4 May 2018 from 08:30 to 16:30 (CEST)
Add to my calendar