Description
ESL UK Premiership Hearthstone Finals

The finals will feature the top four Hearthstone players in the United Kingdom battling it out for the ultimate title in the UK: That of ESL UK Premiership Champion.
Taking place at the heart of the UK at ESL UK's Studio One, you can join the players and watch the action live as it unfolds on 13th November 2016.
---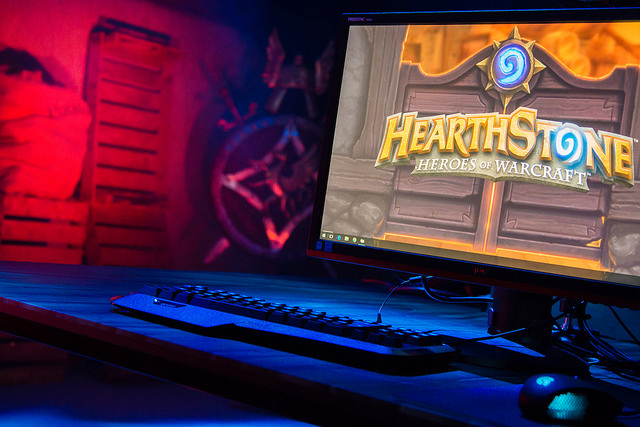 The event is open to everyone, however if you are under the age of 16 years old, you will need to be accompanied by a legal parent or guardian.
Tickets include the following:
Exclusive entry to watch the ESL UK Hearthstone Premiership live from ESL UK Studio One.

Access to Meet and Greet with Players.

Access to ESL Studio Bar for drinks and snacks.

Access to the ESL Shop.

An oppportunity to meet up and play against other Hearthstone players from all over the country!
Broadcast and Studio Opening Times:
Sunday 13th November - 12:00 GMT until 20:30 GMT
Doors open at 11:30 GMT
Event Starts at 12:00 GMT
Please note that access to the studio is only available during the times stated above, tickets can be purchased on the door but we advise purchasing online in advance to avoid disappointment and queuing.
About the ESL UK Premiership
The ESL UK Premiership is the nation's premier esports tournament. Covering four titles, the tournament offers the best players in the UK a chance to compete for prize pool reaching into the tens of thousands of pounds. With over 2,000,000 unique viewers and 2,000 competitors over it's 18-month history, the tournament is amongst the biggest and best UK esports has to offer.