Actions and Detail Panel
ESN Annual Symposium 2017
Wed 25 January 2017, 09:00 – 17:00 GMT
Description
ESN Annual Symposium
Good storage, better storage –
How does storage and flexibility deliver an energy system based on sustainability, security and economy?
The deployment of electricity storage in the UK reached a significant point in 2016 with contracts awarded to storage projects for ancillary services amidst an unexpectedly high number of proposals. National Grid, the transmission system operator, sees the use of electricity storage as a key enabler of flexibility and additional capacity. Operators and developers of renewables projects use storage to strengthen their asset portfolios with the capability to deliver power at key times.
The Electricity Storage Network's annual open symposium for 2017 examines the latest technical, commercial, legal and regulatory trends with experts providing their views on the deployment of electricity storage in the power system, from consumer and community level to the larger projects on major distribution and transmission connected site. We will examine how storage facilities can be deployed to be commercially viable, and how they should be configured to provide maximum value to the overall system.
The programme for the meeting, which is open to members and non-members, will include sessions on:
The Government's view on electricity storage – a keynote address by a senior member of BEIS
A society powered by storage: a discussion on the vision for storage with participants from the regulated and non-regulated parts of the industry.
Who pays? Who wins? How does the role of service providers such as aggregators and developers balance the needs of communities and end users.
Good services, better services: Linking the needs of renewable generation owners, operators, and storage developers to have access to viable income streams with the needs of large and small end users of power and the requirements of the network operators
The opportunity for better storage: Defining the new policy to accelerate the take up of electricity storage in the UK and help the UK storage industry capture the potentially £280bn storage market in an uncertain Europe and an uncertain world.
If you would like to sponsor the Electricity Storage Annual Symposium, take a look at our Electricity Storage Annual Symposium 2017 – Sponsorship Brochure.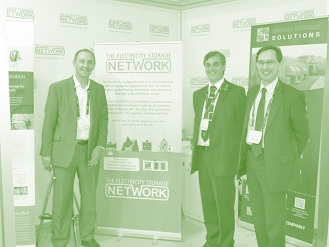 To discuss sponsorship opportunities or to tailor a package to your needs contact Aud: Tel: 01666 840948 or aud@electricitystorage.co.uk.
Early reservation rate for Members: £50.00 discount until 1 December 2016. Note: only 25 tickets available.
Early reservation rate for Non-members: £50.00 discount until 1 December 2016. Note: only 25 tickets available.
Early reservation rate for Students: £25.00 discount discount until 1 December 2016. Only 5 tickets available.
Please contact Aud on 01666 840948 for the discount code when registering.