About this Event
We are delighted to announce Rosemary Beaton will be talking about her work on Friday the 5th of June 2020 as part of the new Artists Talks series on TheESOP Virtual Café free on Zoom. These artists talks are held every Friday 7 - 8.30 pm
Limited places available please register as soon as possible to avoid disappointment.
ABOUT ROSEMARY BEATON
Rosemary Beaton studied at the prestigious Glasgow School of Art graduating with a 1st Class BA Honours degree. As one of "The Glasgow Girls" she played a part in the resurgence of figurative painting that emerged at that time, culminating in Rosemary becoming the first scot and the youngest person to win the prestigious (John Player) National Portrait Award (1984) and as part of this award Rosemary was commissioned to paint a portrait of Sir Robin Day OBE for The National Portrait Gallery in London.
Rosemary's work has become synonymous with colourful and highly personal figurative works which combines supreme draughtsman-ship with an unusual and individual colour sense. The humour and odd juxtaposition of people and places is irresistible with the individual works displaying a celebration and a love of life that is rare and welcome at a time when painting and happiness as subject matter are on the defensive.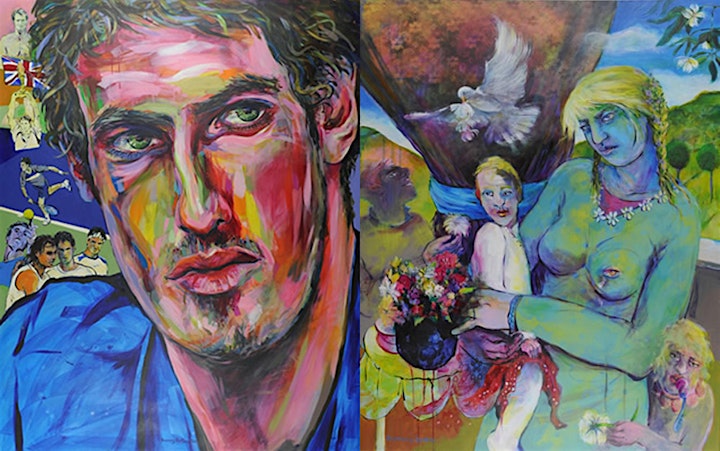 Rosemary has exhibited widely in Britain and abroad and has been a part-time lecturer at Glasgow School of Art. Her work is represented in a variety of collections including the National Gallery and the BBC Art Collection, the latter organisation using her work in their productions "Tutti Frutti" and "Paris".
Awards, prizes and commissions include Winner of the National Portrait Award; National Portrait Gallery, London; The Summer Scholarship to Hospitalfield House, Arbroath and The Emmy Sachs Drawing Prize and a West End Window Installation of 11m high x 2.2m wide stained glass window, commissioned by Palisade Properties of Glasgow.
Exhibitions include amongst other things Group Shows like "Monumental Women" with Alison Harper, Anita Klein, Paula Rego and Niki de Saint Phalle at The Boundary Gallery, London (2005) and the "400 women" show held in London, Edinburgh and Amsterdam (2012)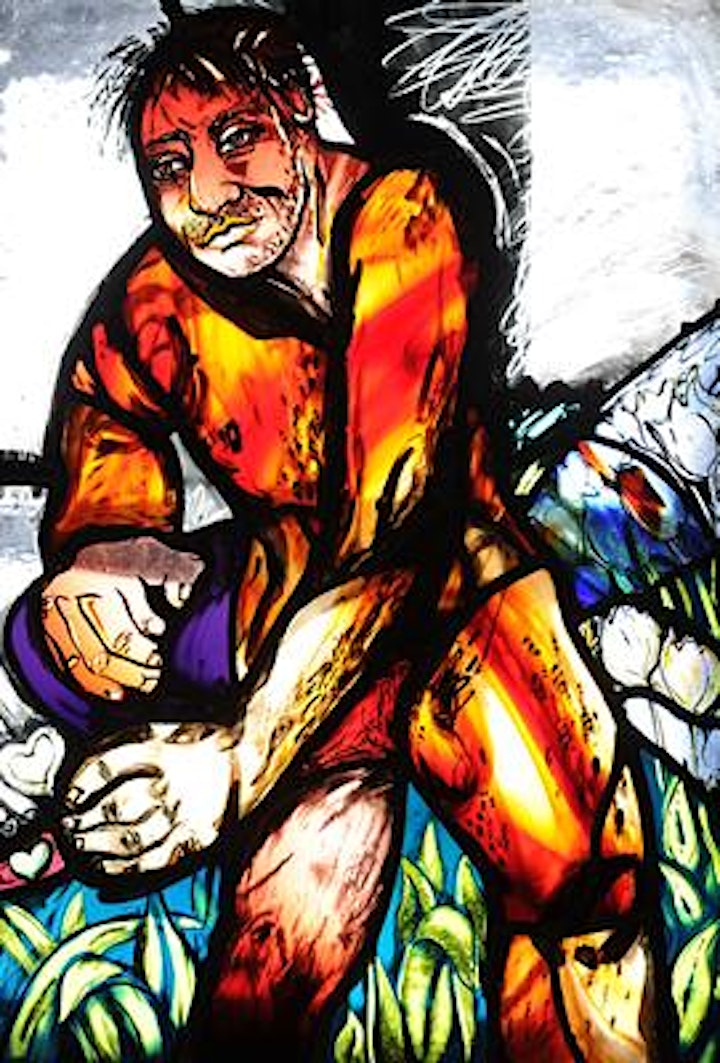 ABOUT THE NEW ONLINE SERIES OF ARTISTS TALK ON FRIDAY NIGHTS AT THE ESOP VIRTUAL CAFÉ
The Essential School of Painting is holding a series of artist talks every Friday (7-8.30pm) @ESOPVirtualCafé with an opportunity for Q&A.
We have a great line up of artists who will show and talk about their work. The talks are free. We have limited places available open to the first to register for each week's talk. Registration for each talk is on Eventbrite. The talks are on ZOOM. You will get your Zoom link to join the talk 24 hours prior to the event.
Below is the schedule of the talks in May and June 2020
May 1st - Dan Coombs
May 8th - Liane Lang
May 15th - Adrian Wiszniewski RSA
May 22nd - Hugh O'Donaghue RA
May 29th - David Mach RA
June 5th - Rosemary Beaton
June 12th - Lesley Burr
June 19th - Guy Allott