ESRC IAA Application Feedback Workshop 23 September

Friday, 23 September 2016 from 14:00 to 15:30 (BST)
Event Details
 Please scroll down for English.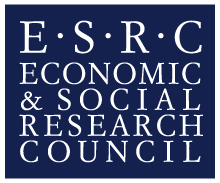 Gweithdy Cais Cyfrif Cyflymu Effaith yr ESRC
Dyddiad ac amser: dydd Gwener, 23 Medi, 14.00-15.30
Lleoliad: Ystafell Gynhadledd Cledwyn (Teras 3), Prif Adeilad y Celfyddydau

Mae'r gweithdy anffurfiol hwn ar gyfer y rhai sydd wedi dechrau ysgrifennu eu ceisiadau cyllido Cyfrif Cyflymu Effaith yr ESRC ac a hoffai gael adborth.

Rhoddir adborth ar ddrafftiau eich ceisiadau Cyfrif Cyflymu Effaith yr ESRC ar sail cyntaf i'r felin. Galwch heibio pan mae'n gyfleus i chi rhwng 14.00 a 15.30.

Er mwyn gwneud y defnydd gorau o'ch amser, argymhellwn yn gryf eich bod, cyn dod i'r gweithdy, eisoes wedi: 
Ymgyfarwyddo â Llawlyfr Cyfrif Cyflymu Effaith ESRC Prifysgol Bangor a'r cynlluniau cyllido sydd ar gael gan y Cyfrif Cyflymu Effaith (wedi eu cynnwys yn y Llawlyfr);


Ysgrifennu drafft o gais am gyllid sy'n cynnwys costau bras, a dod ag ef gyda chi ar y diwrnod. Mae'r dogfennau yn y Llawlyfr.
Mae llefydd yn gyfyngedig i 12, felly argymhellir eich bod yn archebu lle.

Nid yw adborth a chyngor yn gwarantu cyllid. Sylwch mai ar gyfer cynlluniau cyllido Cyfrif Cyflymu Effaith ESRC Prifysgol Bangor yn unig y mae'r gweithdy hwn. Os hoffech wybodaeth am unrhyw gyllid ESRC arall, cysylltwch â Swyddog Cefnogi Ymchwil y Coleg.

Cysylltwch ag esrciaa@bangor.ac.uk os oes gennych unrhyw gwestiynau am y digwyddiad hwn.
---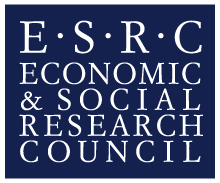 ESRC Impact Acceleration Account (IAA) Draft Funding Application Workshop
Date and time: Friday, 23 September, 14.00-15.30
Location: Cledwyn (Teras) Conference Room 3, Main Arts

This informal workshop is for those who have already begun to write their ESRC Impact Acceleration Account funding applications. 

Feedback on your draft ESRC Impact Acceleration Account applications will be provided on a first-come, first-served basis. Simply drop by at your convenience from 14.00 until 15.30.

For the best use of your time, we strongly recommend that prior to attending, you will have already:
Familiarised yourself the Bangor University ESRC IAA Handbook and available IAA funding schemes (contained in the Handbook);


Written your draft funding application including rough costs to bring with you on the day. Documents are in the Handbook.
Places are strictly limited to 12, so advanced booking is required.

Feedback and advice do not guarantee funding. Please note that this workshop is for Bangor University's ESRC Impact Acceleration Account funding schemes only. If you would like information about any other ESRC funding, please contact your College Research Support Officer.

When & Where

Cledwyn (Teras) 3, Prif Adeilad y Celfyddydau / Main Arts Building
Prifysgol Bangor / Bangor University
Ffordd y Coleg / College Road
LL57 4DG Bangor
United Kingdom


Friday, 23 September 2016 from 14:00 to 15:30 (BST)
Add to my calendar
Organiser
Bangor University ESRC Impact Acceleration Account
ESRC IAA Application Feedback Workshop 23 September