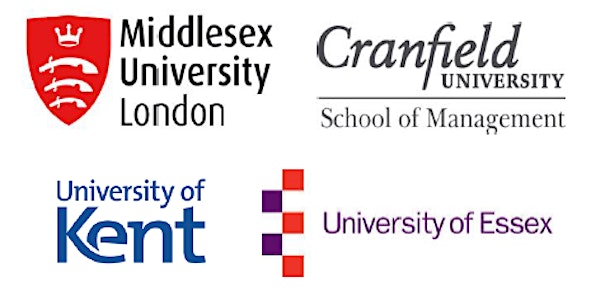 ESRC: Researching Gendered Inclusion: Interdisciplinary Methodologies
Location
University of Essex Colchester Campus
Wivenhoe House Hotel
Colchester
CO4 3SQ
United Kingdom
Description
'Gendered Inclusion in Contemporary Organisations' -

ESRC Funded Seminar Series 2015-2018

To advance debates concerned with the persistence of gender inequality in contemporary organizations, this seminar series argues for a shift in how we theorise and understand the tenacity and experience of ongoing discrimination. Specifically, the series calls for a move away from explanations based on an assumption of exclusion (underpinned materially and symbolically by a masculine norm) towards a focus on the way in which women and men are included in organizations today.
Seminar 3 – Researching Gendered Inclusion: Interdisciplinary Methodologies
This seminar will explore the ways in which we can approach researching gendered inclusion and communicating our research to different audiences.
The inclusion of women in the world of workplace organizations appears to be an inherently 'good' project. The current extent to which women participate in the labour market is the result of many years of struggle to create the conditions for reducing gender inequality, and as such deserves recognition. For academic researchers, however, this also poses a challenge of how to question the prevalent patterns of inclusion, and how to enter into a productive dialogue with practitioners and policymakers about the need to critically appraise and change the ways women and men tend to be included within contemporary workplace settings. The seminar will provide a forum for creative engagement with a range of innovative, interdisciplinary research methodologies aiming to explore the gendered nature of inclusion. It will also inspire and facilitate reflection on our responsibilities as academics – and possibly powerful change agents – to infuse the potential for a critical approach to issues of workplace diversity and inclusion in our research practice and in our contacts with different organizational stakeholders.
Speakers include:
Professor Emma Bell (Keele Management School, Keele University, UK)

Dr Suvi Salmenniemi (Department of Sociology, University of Turku, Finland)

Professor Melissa Tyler (Essex Business School, University of Essex, UK)

Louise Nash (Essex BUsiness School, Unversity of Essex, UK)