Description
Essence Christian Women's Day 2017 - find the 'Father Heart of God' for you
Why Essence?
The seeds for Essence came about three or four years ago through the desire for the many women I met to come to a deeper understanding about how precious, special and loved they are. That no matter how the world/people have treated/think about them, they have been created/given life by the God of love, who has amazing plans for them; who can heal their brokenness; who can take their pain; who loves them with an unconditional love and will never stop loving them. A God who watches over them and waits with arms open wide for them to turn to Him, to invite Him into their lives and situations. There seemed to be far too many people, women especially who had little idea of their true potential.
I have also attended New-Wine Women's Conference Days in Harrogate where hundreds of women gather together for Worship and the Word, many travelling great distances to attend, and thought how nice it would be to have something along the same lines much closer to home.
The name Essence, I believe came from God. The name would not go away, so I trust God it is right. It's meaning struck me quite powerfully; The intrinsic nature or indispensable quality of something,
Matlock
The Imperial Rooms, now owned by the County Council, was once a place of worship, and with its central position in the town and spiritual roots made it an ideal place to have our Women's Day.
Matlock is a county town on the river Derwent, with a pretty park at its centre. It has great road links to Chesterfield, Derby, Sheffield, and Nottingham and long stay parking within 2-3 minutes of the Imperial Rooms. Matlock Bus and train stations are also only 3-5 minutes walk away.
The town also has some great places for lunch only minutes walk away from the Imperial Rooms, from Whetherspoons, Costa to lovely tea rooms and cafes, some just over the bridge. Or to pop out and buy a take away Panini/baked potato/sandwhich from the bakery or deli or M & S Foodhall. There will be space to eat your own pack lunches at the Imperial Rooms as well as refreshments.
Speakers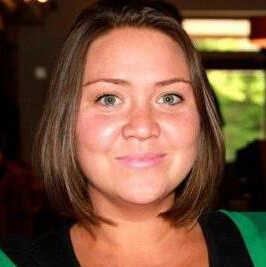 Robyn Riggins from Women On The Road To Healing (WORTH)
Robyn is a lady who has had the experience of pain, abuse and trauma as well as discovering the joy, love and forgiveness of Christ.
She is a Cliff College graduate, a proud mum and the founder of WORTH (Women On the Road To Healing) that supports women that have been in abusive relationship to rediscover their worth.
"I absolutely love spending time sharing life and stories with other women of faith. It is always a powerful thing."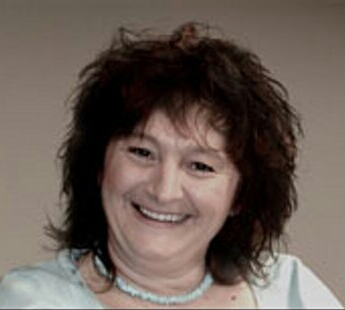 Anne Henderson of United Christian Broadcast (UCB)
I am married to Fred who just happens to be the most gorgeous man on the planet. I have been a Christian for 30 years. I didn't instantly fall in love with God, it was a process for me, realising that He not only loved me but He also liked me. During these years I really began to get to know God's father heart.
Over the years there have been so many great times but also a lot of tough times, and the hardest was when my son Paul died of a drug overdose a few years ago, although this was a difficult and painful time, as I threw myself on God and His word He was my rock, my joy, my everything. As I look back at some of the tough, difficult times I've been through I realise that's when I learn not just to read God's word but to live it.
I have worked at UCB for 24 years, I love it, I love talking! I love the privilege that as people wake up in the morning, however they feel, whatever they are going through, hearing great music and programmes helps people to draw closer to God, builds confidence and faith for each day.
Worship Leader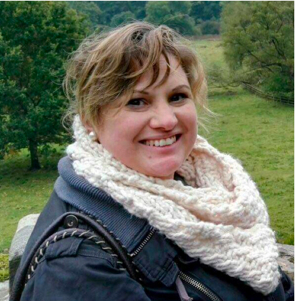 Zania Van Schalkwyk, Youth and Family Worker at Mid Derbyshire Methodist Circuit.
Zania a daughter of the King of kings, originally from South Africa now lives with her husband and family in Derbyshire.
A graduate of Cliff College, Zania as well as working with Churches with their youth, children and family work, is also passionate to use her gift of music to help bridge the gap between heaven and earth.
"Worship is something incomparably precious to me Something amazing happens when we worship. Our hearts and minds are turned towards God and He pours out His blessing upon us. The Holy spirit applies the work of Jesus in our hearts and enables us to understand and apply the word of God. He f ills us with divine gifts that empower our ministry and testimony. What privilege it is to usher people into this place before God."
Essence Time Table
10.00 am Doors Open
(Refreshments available in small hall)
10.30 am Worship & the Word
(including ministry time)
12.00 noon Lunch
(space to eat packed lunch
and look around Lesley
Hollingworth's and Matlock
Christina Bookshop stalls, or
to go out to the many
eateries/take away/M & S
foodhall/deli within less 5
mins. walk of the venue. Or if
weather permits to enjoy
some fresh air in the beautiful
park by the river)
1.30 pm Worship & the Word
(Including prayer ministry)
3.30 pm Home