Description

How in love with your business are you?
If you're not in love with it, why should your customers be?
It's time to shake off all those negative messages out there and concentrate on showing our businesses some love, making them extra-special. That way, our customers will see us as extra-special too!
What better way to do this than by attending this amazing free event? It will get you right back on track and besotted with your biz!
With the right attitude, our businesses will thrive, rather than survive

At this event, I'm going to share with you the biggest, hardest-hitting most light-bulb-on-making messages that we have shared within the Entrepreneur's Circle over the past 18 months, including:
The 7 musts of effective marketing
Getting tons more stuff done
Doubling your profits
· I want you to know this stuff so that you can go and apply it in your own businesses and see the WOW results!
We're also going to have some fun AND do some thinking!!!.......
So - bring along an open mind and a wheelbarrow (if not two!!) for all those nuggets you're going to be carrying back with you!
I promise you 3 things -
-it will be fun and could be one of the best things you do for your business in 2012
-it will not be a networking event, tho' you will be mingling with switched on business owners
-it will not be a sales pitch for the Entrepreneur's Circle (the worst that can happen is that you'll get asked to decide whether to sign up for a 2 month trial for £11.95; if you don't want to, that's ab fab!))
I reeeeeeeeally look forward to seeing you there - and soaking up the luuuurve!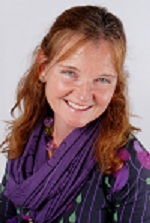 Julia Bramble
PS. If you want to know more about the Entrepreneur's Circle, pleaseclick here