Essential Skills for future lawyers: What skills do young lawyers need for...
Description
In an ever changing, fast paced world, it is now a generally accepted view that just knowing the law (however well) is simply not enough for someone looking to join the profession. Young lawyers are, more than even, being asked to come armed with new understanding of technology, business, client management, sales and marketing, the legal industry and, in particular, a greater and more developed skillset.
With a wealth of information between them , our speakers, Nigel Spencer (Senior Client Director and Executive Coach at the Saïd Business School and former Global Director of Learning and Development for Simmons & Simmons LLP and Reed Smith) and Roger Parker (Senior Counsel and ex. Managing Partner for Europe, Middle East, Asia and Asia Pacific for Reed Smith) will discuss what skills and aptitudes young lawyers need for modern legal practice.
This talk will take place between 6.30pm and 8pm on Tuesday, 10 March 2020 at the Nash Lecture Theatre, King's College London, Strand Campus. Drinks reception to follow.
Speaker Bios:
Nigel Spencer: Nigel specialises in leadership development within the professional service sector. This includes future legal career paths, embedding executive coaching in organisations, and the development of degree programmes. Prior to joining Oxford University's Saïd Business School, Nigel spent 20 years in professional services. Initially he was in a client-facing role at PwC. Latterly, he held Global Director of Learning and Development roles at two global law firms. He also led the creation of the first 'Innovation Hub' in a global law firm. He has also held board roles at higher education research institutes and at the Association of Chartered Certified Accountants. He is a Visiting (Industry) Professor at the School of Law, Queen Mary University, London. Formerly, he was a Senior Research Fellow at the University of Oxford. Nigel has a BA and PhD from London University.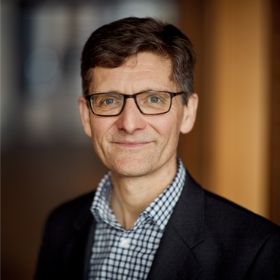 Roger Parker: Roger is an Institute of Leadership and Management Level 5 accredited coach and mentor. He is a Centre of Dispute Resolution accredited mediator and LLB (Hons), UCL. As well as extensive cross-border legal and management experience Roger has sat as a non-executive on the boards of insurance and media services companies and the Committee of the City of London Law Society. Roger participates in the 30% Club mentoring scheme. As a solicitor at Richards Butler, Roger drove the merger with Reed Smith to create one of the largest legal businesses in the world. As a member of the combined firm's Senior Management Team for 10 years and Managing Partner EMEA, Roger laid the foundations for significant growth in European and Asia markets and managed Reed Smith's $400m legal services business for EurAsia. Roger is a market leader in professional services thinking and implementation.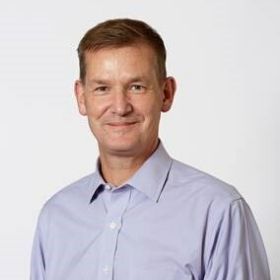 ---
About The Future of Legal Practice lecture series
Following the success of the series last year, the Professional Law Institute at The Dickson Poon School of Law, King's College London is proud and delighted to be hosting a new lecture series on 'The Future of Legal Practice'.
The way we practice law is changing. Business needs are evolving rapidly. In a globalised and strongly competitive market, clients require lawyers with a deep understanding of the way they operate. They need creative and dedicated lawyers who know how to harness the law, their skillsets and, increasingly, technology to make their business thrive. This is a call for us to rethink the nature of legal services - to be imaginative. What will our clients, now and in the next decades, require from us as (aspiring) legal professionals? How can we best learn to fully understand our clients' needs and help them navigate the law in a way that makes most sense for them? And how do we legal professionals thrive and meet individual and systemic challenges in this ever-changing world?
To explore these and other related questions with us, the Professional Law Institute is inviting students, academics, practitioners, and members of the public with an interest in the subject to attend our lecture series: The Future of Legal Practice.