Refund policy
Refunds up to 7 days before event
Eventbrite's fee is nonrefundable.
How to report fairly, accurately and honestly. An antidote to the epidemic of bullshit and lies out there on the web.
About this event
An ever-increasing number of us are getting our news from the internet, as the traditional forms of media decline. But in order to get the news we need to function well, in an increasingly complex society, we have to wade through increasing amounts of conspiracy theories, spin, bullshit and lies to get the information we need.
This workshop, provided by your friendly neighbourhood journalists at The Meteor, will provide an antidote to the chaos and confusion on the web, giving you the skills to cut through the bullshit, get to the heart of the matter and report in a fair, accurate, honest and engaging way.
This online zoom workshop will offer the opportunity to interact with other attendees and co-create components of a news story based on provided examples, in group breakout rooms. It will also impart the practicalities of reporting on the news in and out of lockdown and point you towards useful resources that can help you create your story and get it out there and noticed. The workshop will cover:
• What is news?
• Story sources
• Constructing a news story
• Creating engaging headlines and supporting image
• Reporting fairly, accurately and honestly
• Creating sharp engaging intros
• Investigative reporting
• News versus feature reporting
• Pitching a news story
• Useful tools and resources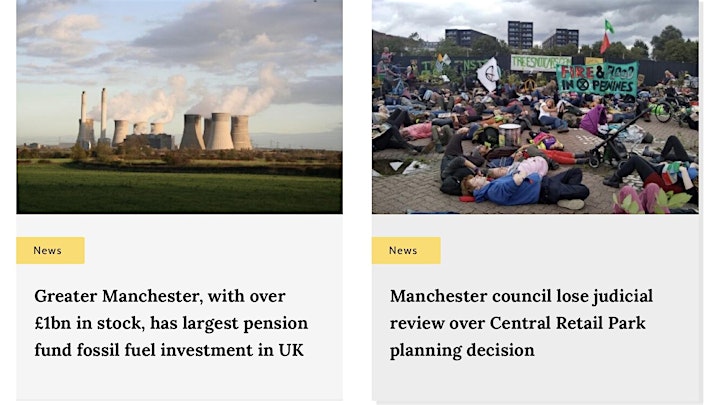 Your tutor
This workshop will be presented by Meteor editor and co-founder Conrad Bower who took an unconventional route into journalism via his previous career in scientific research which included positions at Astra Zeneca and Cancer Research UK. He wishes to encourage others to tread this unconventional path into reporting to increase the plurality of voices heard in our media and increase the diversity of stories told in it. Conrad has previously written for the Canary, Contributoria, Manchester MULE, Progressive Pulse and his blog.
A short break will be provided during the workshop and participants are encouraged to ask questions at the end of each section of the session. A copy of the slides and notes taken during the event will be available to all attendees after the course.
Free for members
This workshop is free for Meteor Community Members of our media co-operative, there is a small charge to cover costs for non-members. You can sign up to become a member of The Meteor media co-op here, for as little as £1/month, and help us democratise the media in Manchester.
Members are sent promo codes for free tickets before each event and in a welcome email after signing up. You can enter the promo code upon clicking through to the ticket section
If you are a Meteor member and do not have a promo code, email: editor@themeteor.org
If you cannot afford to pay the charge for the workshop, please let us know as we can offer a limited number of places free, email: editor@themeteor.org