Essex Spatial Planning and Health Conference

Thursday, 29 June 2017 from 10:00 to 16:00 (BST)
Event Details
Improving and maintaining the good health of communities in Essex will not only depend on creating the quality of housing people need but also on proper consideration of the wider social infrastructure needs including health and social care. At the same time, ensuring good design of schemes will be essential to help achieve positive local outcomes for health and wellbeing. Plans to pursue local growth and regeneration needs will require greater collaboration between planning and the health professions.   
With emerging wellbeing and health infrastructure priorities in the Sustainability and Transformation Plans (STPs), the Government's programmes of Garden Villages and Towns, and Healthy New Towns, there are now learning and new opportunities to see what they mean for practitioners in Essex. Set within these contexts, this event provides local partners working in planning, public health and health provision the opportunity to:
Discuss how Districts' Local Plans, Master Plans and planning policies can successfully address public health objectives and be informed by health strategies to aid the delivery of local health needs

Explore how we accommodate health objectives and build these into the refresh of the Essex Design Guide;

Understand the process and mechanisms needed to properly assess and finance what the local healthcare infrastructure and estates needs are;

Apply locally-developed guidance to benefit health and consider better access and provision of health infrastructure;  

Explore the possibilities of other tools such as Health Impact Assessments; and

Suggest what guidance is needed to support local planning for health. 
Aimed at those primarily working in Essex local authorities and health bodies at all levels, your attendance and participation will help cement working relationships and build understanding between planning, public health and healthcare practitioners when confronted with issues relating to planning for your communities' health infrastructure and wellbeing needs as required by the National Planning Policy Framework. Outcomes from this event will also contribute to a TCPA publication aiming to provide a practical guide on health to ambitious councils who want to build better places to be launched at a seminar on the 12 October in London. 
Agenda 
09:30

Signing in, refreshments and networking

10:00

Opening Remarks

Cllr John Spence, Cabinet Member for Health and Adult Social Care, and Mark Carroll, Executive Director, Economy, Localities and Public Health, Essex County Council

10:05

Setting the planning for health context, and introducing the event and TCPA project

Julia Thrift and Michael Chang, TCPA

10:20

Insights into Essex planning, public health, infrastructure, healthcare and estates:

County-wide growth aspirations and implications for health

. 

Graham Thomas and Peter Dawson, Essex County Council planning

Health contexts and implications for planning for health

. 

Mike Gogarty, Essex County Council public health

Infrastructure needs and estates and implications for planning

. 

Ian Greggor, Community Health Partnerships

11:40

Q&As and panel discussion

12:00

Small group discussion: breaking down the barriers between Planning and Health sectors in facilitating sustainable healthy developments and healthcare settings.

12:40

Feedback and plenary discussions

13:00

Lunch

13:30

Introduction to the Afternoon Workshop, objectives and outcomes

13:45

Building Bridges Discussion 1: Assessing Health Infrastructure Provision in Essex

Introduction guest presentation: Innovation in healthcare in Healthy New Towns. 

John Craig, CEO, Care City and Catherin Max, Iken Associates, Barking Riverside Healthy New Town

Small group discussions on planning for health infrastructure issues

Building Bridges Discussion 2: Promoting Healthy Communities in Essex

Introduction guest presentation: Innovation in  planning for health protocol. 

Anne Pridgeon, Public Health England and Mike Simpson, Community Health Partnerships

Small group discussions on planning for wellbeing issues

14:30

Change and swap discussion sessions and informal break

14:45

Building Bridges Discussion 1: Assessing Health Infrastructure Provision in Essex

Building Bridges Discussion 2: Promoting Healthy Communities in Essex

15:30

Plenary feedback, discussions and next steps for Essex and TCPA

15:50

Closing remarks

16:00

Event closes and informal networking discussions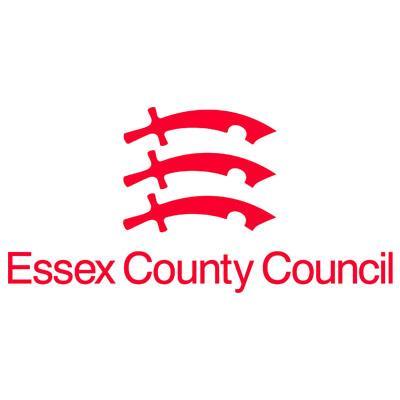 When & Where

Hylands House
Hylands Park
London Road, Chelmsford
CM2 8WQ.
United Kingdom


Thursday, 29 June 2017 from 10:00 to 16:00 (BST)
Add to my calendar
Organiser
This event is jointly organised and supported by the Town and Country Planning Association (TCPA), Essex County Council and Community Health Partnerships as part of a TCPA project providing practical guidance to councils on delivering healthy places and consideration of healthcare infrastructure needs in the planning process.