Our first open series of the year is here, after 3 sellout events last year, we're excited to make our 2020 events even bigger and better!
About this event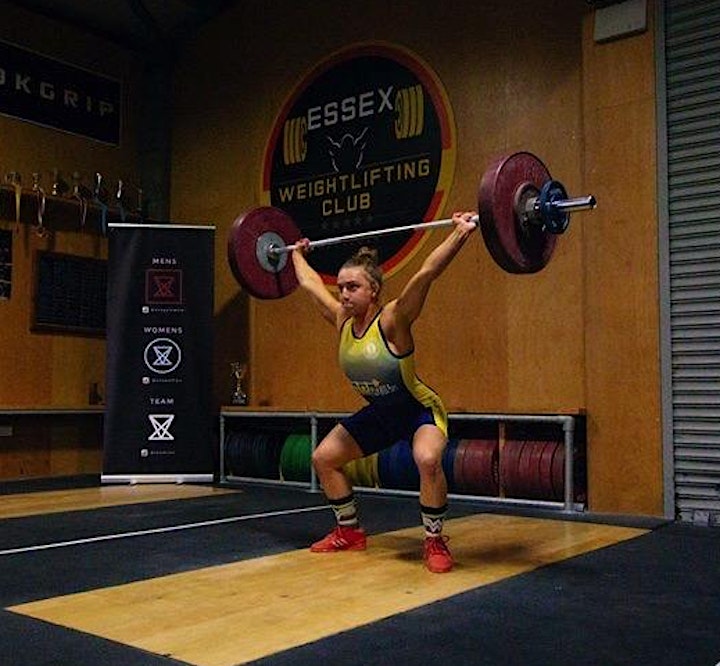 May 24th will see the first Essex Weightlifting Club open competition of the year!
This competition has been created to allow weightlifters of all abilities to get together in a fun, supportive yet competitive environment.
We will be opening our doors to non-members to come down and join in too. We are excited to be hosting again after an awesome day hosting our sellout Team event and two open comps last year!
The day will consist of all lifters weighing-in between 9:00am-10:00am and then going head to head in their respective categories being scored on the Sinclair points system.
As always, podium finishers supplied with a stash of pirzes!
Every entrant will receive an exclusive EWC 'Weightlifter' T-shirt in Black & Gold! Only available for entrants to this comp! (pictured below)
We'll have an on site photographer to capture all those lifting faces, so you can feel like a HookGrip athlete!
As always there will be medals for the top 3 in each category (Male & Female),
Twisted Treats will have a booth to keep the athletes an audaince fed with their tasty creations!
As well as all this, we'll have a BBQ! Providing all atheletes & audiance with something to keep them going on (hopefully) a sunny day!
For more event details please contact Essex Weightlifting Club coach & organiser Harry Oxley.
so train hard, and get ready for an epic day of lifting! See you all on the platform!