Description
In this class, Chanelle shares her technique for making a very simple yet beautiful leather planter from one connected piece of leather.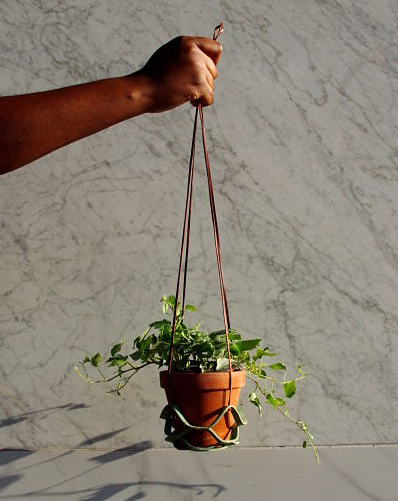 This is a great class for learning some basic leather-working techniques, like how to cut, mould, and punch holes with leather. You will follow a circular pattern inspired by a maze style design to create a pop out 3 dimensional plant sling. Perfect for the impatient DIYer! You will learn how to pattern transfer and cut leather to make this simple macrame effect leather planter.
What will I make?
At the end of this 1.5 hrs class you will take home a stunning new plant hanger and free plant to showcase in your home.