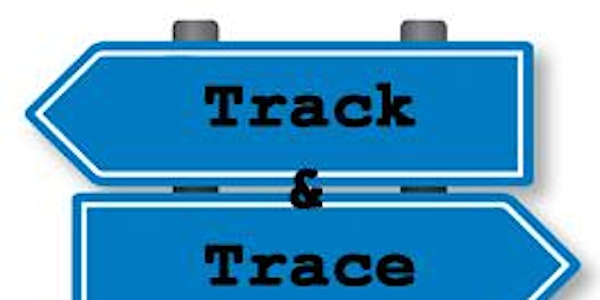 Ethical, Legal & Political Considerations for Pandemic Response Management
Registered attendees will receive a Zoom link shortly before the event.
About this event
OPGDI In-Conversation Series
This fiercest public health crisis in a century has elicited cooperative courage and sacrifice across the globe. At the same time, the COVID-19 pandemic is intensifying social, economic, political, and ethical divides, within and between nations. It is reshaping how we engage with each other and how we see the world around us. It urges us to think more deeply on many challenging issues – some of which can perhaps be transformed into opportunities for building a better future if we handle them well.
In this series, OPGDI presents four conversations, each partnering academic speakers and audiences from the UK and China. Join us in the cross-cultural transmission of these infectious ideas.
CONVERSATION 3:
Ethical, Legal and Political Considerations in Using Technology for Pandemic Response Management
Professor Jeremy Pitt (Imperial College, London) in conversation with Dr Mariarosaria Taddeo (University of Oxford)
Host: Professor Wen Shuangge (Jilin University and Swansea University)
Registered attendees will receive a Zoom link shortly before the event.
Professor Jeremy Pitt is Professor of Intelligent and Self-Organising Systems in the Department of Electrical & Electronic Engineering at Imperial College London, where until recently he was the Deputy Head of the Intelligent Systems and Networks Group. Professor Pitt's research programme focuses on a broad range of interests in Intelligent Systems, spanning human-network interaction (in particular the use of Affective Computing in this context), multi-agent systems (specifically norm-governed and socio-cognitive agent societies), and ad hoc networks (including self-organisation and Quality-of-Service (QoS) provisioning). He has been involved in many European projects developing intelligent agent and multi-agent systems, and in particular was Project Manager of the IST project ALFEBIITE (IST-1999-10298) from 2000-2004. From 1998-2002, Professor Pitt was involved in the FIPA agent standardisation initiative. He is currently involved in research collaborations with partners in Japan and India.
Dr Mariarosaria Taddeo is Senior Researcher Fellow at the Oxford Internet Institute and Deputy Director of the Digital Ethics Lab. She is also a Faculty Fellow at the Alan Turing Institute. Dr Taddeo is a philosopher working on the ethics of digital technologies. Her most recent work focuses on Digital ethics, spanning from Ethics of AI to Ethical analysis of Cybersecurity practices, Cyber Conflicts, and Ethics of Data Science. Her area of expertise is Philosophy and Ethics of Information, although she has published in areas like Epistemology, Logic, and Philosophy of AI. Dr Taddeo's work has been published in major research journals. Dr Taddeo is Principal Investigator or Co-Principal Investigator on a number of research project ranging from the ethical challenges of the use of AI for national defence, socially good uses of AI, and AI to advance Sustainable Development Goals. In 2018, ORBIT listed her among the 100 experts working on AI in the world. In the same year, she has been listed among the top 50 most inspiring Italian women working in digital technologies. Dr Taddeo has been awarded The Simon Award for Outstanding Research in Computing and Philosophy, and the World Technology Award for Ethics.
Dr Shuangge Wen is a professor at the Law School of Jilin University, and she also serves as Visiting Professor of Swansea University where she worked until 2014. Her research specialism extends from general aspects of business law to interdisciplinary areas including corporate governance, business ethics and investment strategy. After completing her PhD at the University of Manchester, focusing on the long-standing debate concerning the purposes of the corporation, she has spent the past years in researching an assortment of interrelated corporate governance topics. These have included the significance of socio-economic and cultural contexts in shaping corporate governance, the role of institutional investors in governance practice, and the growth in attention to corporate ethics in a context of gloomy economic forecasts.