Synergised Solutions is proud to present the final webinar in the #EthnicityPayGap series.
About this event
It is with great pleasure that we invite onto our platform a well-renowned figure in pay gap analysis, Anthony Horrigan, CEO and founder of Spktral.
Anthony Horrigan is a specialist in his field and Spktral are supporters of the #EthnicityPayGap campaign. Spktral have been supporting organisations like yours with diversity analysis, including gender and ethnicity pay gaps, mistakes, and best practice.
During this informative webinar Anthony will discuss:
Collect : How to get a good return rate, data gathering and categorisation
Analyse : Discover the best way to analyse, common mistakes and best practice - Improve representation using insights uncovered from your data
Close the gap: Improve the representation of diverse talent in your organisation using insights uncovered from your data.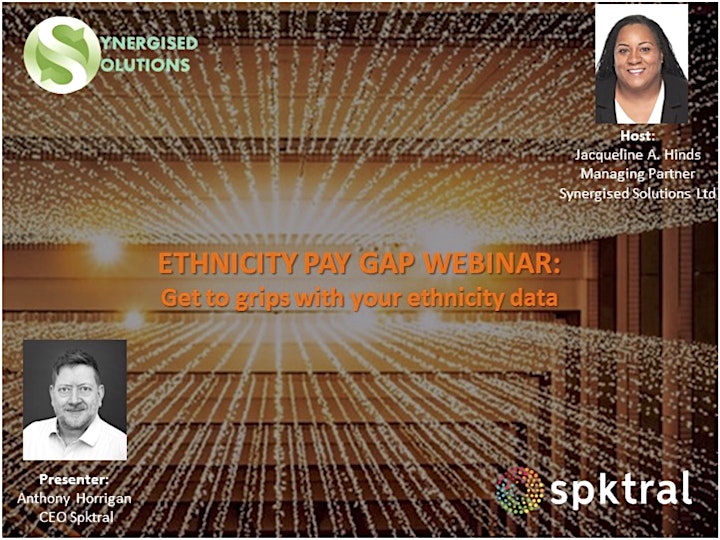 Connect with us
LinkedIn- Synergised Solutions
Instagram: @SynergisedSolutions
Twitter: @Synergisedsolu1
Organiser of #EthnicityPayGap Webinar - Get to grips with your ethnicity data