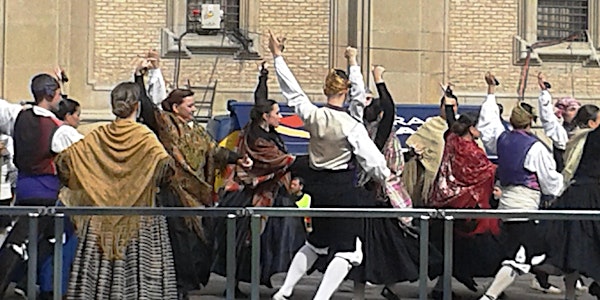 Ethnographic Encounters Project Workshop
Location
University of Southampton, Avenue Campus
Highfield Road
Southampton
SO17 1BJ
United Kingdom
Description
The Department of Modern Languages at the University of Southampton is hosting a workshop arising from the HEA-funded project Ethnographic Encounters: Using the Residence Abroad to Explore other Societies and Cultures. This project, which ran from February 2014-September 2015, developed materials and support for students carrying out ethnographic research during their Residence Abroad, encouraging reflective intercultural learning and developing research skills.
The workshop will present the Ethnographic Encounters project, and will highlight the ways in which ethnography is used within Modern Languages programmes across the UK. We would especially like to invite anyone currently using ethnographic practice with language learners and those using materials from the previous LARA (Language and Residence Abroad) project to come share their experiences. The workshop will also be an opportunity to look forward at how we can develop the teaching and use of ethnography in Modern Languages programmes and the residence abroad for the future.
The day will include a roundtable discussion with keynote speakers, presentations from students who participated in the Southampton project, and interactive workshops designed to promote discussion about the future of the year abroad, focussing on the relationship between intercultural learning, language learning and ethnography.
---
Draft programme
10:00-10:30 Registration
10:30-10:40 Welcome: Professor Marion Demossier, Director of EEP
10:40-11:30 Invited speakers roundtable: ethnography, intercultural learning and residence abroad (further contributors TBC)
Professor Celia Roberts, King's College London
Dr Robert Crawshaw, University of Lancaster
Dr Heidi Armbruster, University of Southampton
Dr Patricia Romero De Mills, University of Southampton
11:30-12:00 Coffee
12:00-1:00 Presentation by EEP students
1:00-2:00 Lunch
2:00-3:30 Workshops (topics TBC):
Preparing students for ethnography and intercultural learning in the Year Abroad

Overcoming culture shock and encouraging ethnography

Integrating research and the Year Abroad experience
3:30-4:30 Feedback and closing discussion: chair Professor Rosamond Mitchell, University of Southampton