Description
Wednesday, 15 June, 7pm (doors 6:30pm)
Patrick Studios, Saint Mary's Lane, Mabgate, Leeds LS9 7EH
After numerous conversations regarding the impending EU referendum the one consistent complaint was access to information, where to find it and who to trust.
This one off event will take the form of a 2 hour conversation from a fabricated Public House environment within East St. Arts Patrick Studios. 7 drinkers and a special guest bartender have been invited to discuss the pros and cons of leaving or staying in the European Union in front of a live audience.
The aim is to provide an antidote to the Question Time style panel show / argument, with well-rehearsed speeches that do not enlighten the viewer and often alienate them further. The conversation will be intentionally improvised and may veer off at any time into surprising or unsuspected areas. After the event the conversation will be edited down to a 1 hour radio programme and broadcast by Resonance FM on Tuesday 21st June at 8pm.

The audience will receive a complimentary drink on arrival and have access to a pay bar throughout the event. Once the planned discussion has finished there will be an opportunity for the audience to pitch their own questions to the drinkers and the bartender.
Broadcast Bartender has been created by artists Lloyd & Wilson. They feel that this format works because 'it encourages frivolousness as much as weightiness … thus upholding the golden rule of the Public House: thou shall not take oneself too seriously.'
To listen to previous Broadcast Bartender recordings please click here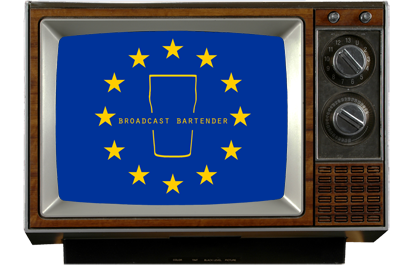 You can watch a teaser trailer for the event here