Description

EU GDPR Action Academy: What happens after the deadline?
The Lansdowne Club, London
Register now for your free place and a chance to network with your peers over lunch
We created the Action Academy because we've found that most businesses have been busy working on key deliverables for day one, but now much greater focus is required to embed GDPR into business culture, reduce risk and turn GDPR into a longer-term security benefit.
The countdown is well and truly on and you probably think you've got most things covered, but are you truly confident that you can remain compliant as the regulation becomes an everyday obligation?
Our Academy (at the prestigious Lansdowne Club) will give you confidence that you have the business standards, frameworks and methodologies in place to remain compliant, long after the deadline.
As Data Protection and Security Consultants we believe the best way to achieve this is by truly imbedding data protection and security as a continuous activity and part of business culture, rather than just a point in time exercise.
Without these crucial elements your efforts will become eroded over time and risk will increase.
You will have most likely already focused on important aspects such as understanding data, establishing the lawful basis for processing and covering data subject rights. But without continuous monitoring then vulnerabilities are likely to increase, alongside the risk to your business of reputational damage and loss of revenue.
Now is the time to focus on ongoing management, monitoring and maintenance.
There are a few obvious areas to check, such as privacy statements and data impact assessments but it will be essential to establish whether the foundations for managing data protection and security have been laid, so that continuous effective management is possible.
Our GDPR Action Academy: Helping you validate your projects, build a culture of data protection and turn GDPR into an ongoing security benefit​​
​
We'll reiterate the primary elements of the regulation and challenge some of the misconceptions that may have wrongly directed initial projects. We'll go much further by providing strategic direction and recommend business standards, frameworks and methodologies to manage privacy, data and security as it becomes an everyday obligation.
We will also make sure that you are clear what role the Data Protection Officer, your Compliance, and Information Security teams must play to maintain compliance after the deadline. Beyond this, we will explore the role of governance, how to form your first privacy and security framework and the essential checks an organisation will need to undertake on a regular basis.
The Venue: The Lansdowne Club
The event is held at the prestigious Lansdowne Club, where you will enjoy lunch and and the chance to network with your peers. The Lansdowne Club is ideally located in Mayfair, right in the heart of London's West End. Steeped in history, The Lansdowne is considered one of London's most exclusive private members' clubs.
Learn more about its rich 250 year history here: https://www.lansdowneclub.com/
Delegates will learn:
Background and primary elements to the GDPR

The rules affecting data types

Common misconceptions about the regulation

The initial projects that can be completed now with immediate impact

Data Protection Impact Assessments – When to use and what to check

The role of your Compliance, Information Security teams and the Data Protection Officer post 25th May 2018

No privacy without security: Best practice frameworks for Information privacy and security (BS 10012:2017, ISO27001:2013)

How to form a governance framework and reduce risk

The essential checks that should be undertaken on a regular basis
Speakers:
Stuart Peck,
Director of Cyber Security Strategy, ZeroDayLab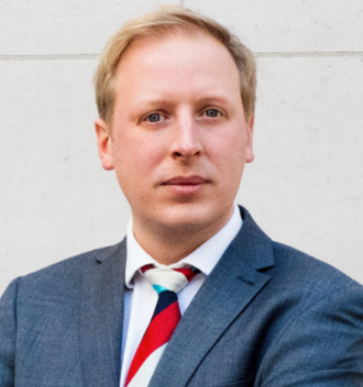 From a background of threat intelligence, social engineering and incident response, Stuart Pecks heads up Cyber Security Strategy for ZeroDayLab. Stuart regularly delivers threat briefings to FTSE-level executives and directors throughout the UK and Europe. Passionate about educating organisations on the latest attacker trends facing business today and how to combat them, Stuart's key areas of expertise include: the dark web, social engineering, malware and ransomware analysis & trends, threat hunting, OSINT, HUMINT and attacker recon techniques.
Nick Prescot,
Director of Professional Services, ZeroDayLab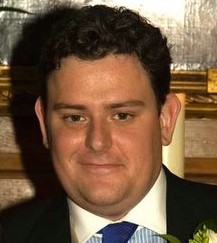 Nick Prescot has extensive experience working with global corporations to high-growth SMEs advising on Governance, Risk and Compliance and Incident Response. Passionate about enabling companies to improve their cyber resilience and posture, his experience provides an incisive and holistic perspective on effective and clear compliance and information security strategies.
Tom Boxall,
Governance, Risk, and Compliance Consultant, ZeroDayLab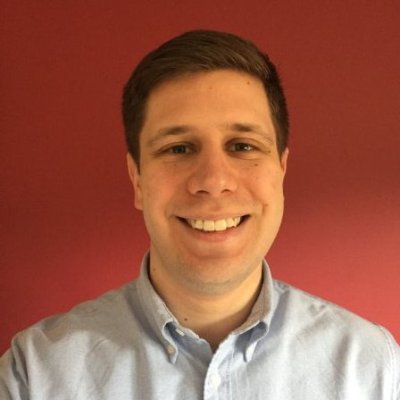 Tom Boxall is our resident GDPR consultant and has delivered numerous assignments for our existing Global Organisation and SME clients. Tom has been helping businesses achieve readiness for the GDPR deadline and is passionate about ensuring people, process and technology is used to embed data protection principles into your organisation's DNA. The objective is to extend implementation into ongoing management, monitoring and maintenance and using this to your business advantage.