EU Interreg AiBle Human-Robot Interaction for Rehabilitation Webinar
AiBle is a 3-year cross-border EU Interreg project about an upper-limb rehabilitation exoskeleton robot based on AI and cloud computing.
About this event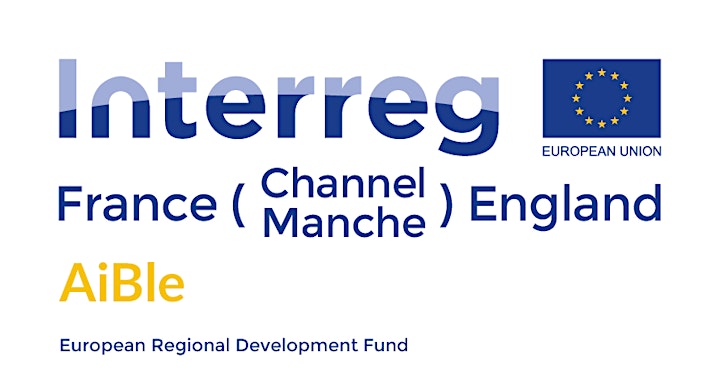 The workshop objective is to create a discussion platform on intersections between the fields of rehabilitation, robotics, and human-computer/robot interaction.
Agenda
09:00 - 09:10- Welcome & Introduction to AiBle, Zhaojie Ju, University of Portsmouth
09:10 - 09:55 - Design & control of wearable robot & unmanned systems, Prof Zhijun Li, University of Science & Technology of China & Dr Hang Su, Politecnico di Milano, Italy
09:55 - 10:40 - Non-invasive vs Invasive brain-computer interfaces, Dr Dingguo Zhang, University of Bath
10:40 - 10:50 - Screen Break
10:50 - 11:35 - Motor intention decoding from sEMG for natural human-robot interaction, Prof. Qin Zhang, Huazhong University of Science & Technology, China
11:35 - 12:20 - Assessment of fatigue in Robot-mediated upper limb interactions using EEG, Dr Udeshika Dissanayake, University of Portsmouth
L'objectif de ce séminaire est de créer une plateforme de discussion sur les intersections entre les domaines de la réadaptation, de la robotique et de l'interaction homme-machine/robot.
Programme de webinaires
10:00 - 10:10- Accueil et Introduction à AiBle, Zhaojie Ju, University of Portsmouth
10:10 - 10:55 - Conception et contrôle d'un robot portable et d'un système sans pilote, Prof Zhijun Li, University of Science & Technology of China & Dr Hang Su, Politecnico di Milano, Italy
10:55 - 11:40 - Interfaces cerveau-ordinateur non invasives et invasives, Dr Dingguo Zhang, University of Bath
11:40 - 11:50 -Pause
11:50 - 12:35 -Décodage de l'intention motrice à partir du sEMG pour l'interaction naturelle, Prof. Qin Zhang, Huazhong University of Science & Technology, China
12:35 - 13:20 - Évaluation de la fatigue dans les interactions entre robots et membres supérieurs à l'aide de l'EEG, Dr Udeshika Dissanayake, University of Portsmouth

Organiser of EU Interreg AiBle Human-Robot Interaction for Rehabilitation Webinar