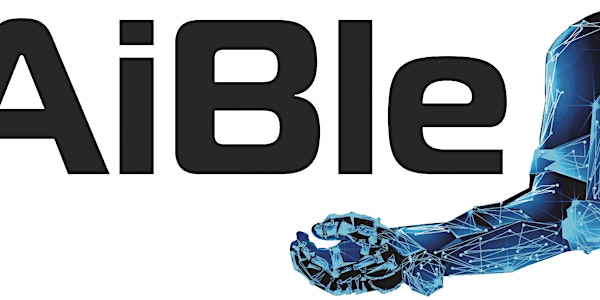 EU Interreg AiBle - Rehabilitation Robotics Design Webinar
AiBle is a 3-year cross-border EU Interreg project about an upper-limb rehabilitation exoskeleton robot based on AI and cloud computing.
About this event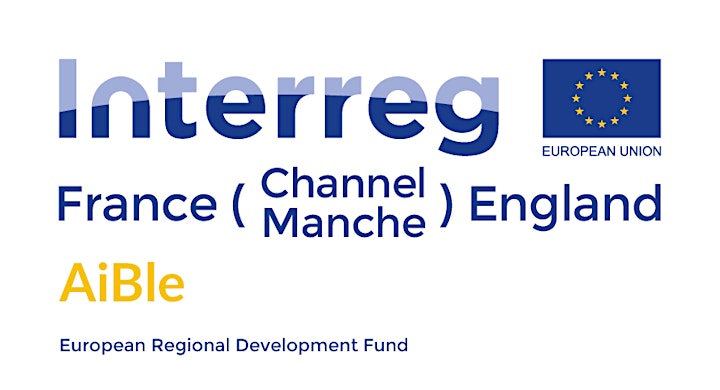 The workshop objective is to create a discussion platform on intersections between the fields of rehabilitation, robotics, and human-computer/robot interaction.
Agenda
12:30 – 12:40 Welcome and Introduction to AiBle, Prof Zhaojie Ju, University of Portsmouth (UK)
12:40 – 13:05 Designing human gait patterns in rehabilitation: methods & results, Matthieu Masselin, CEO, Wandercraft
13:05 – 13:30 Robotic systems for rehabilitation and neuroscience: Complex to simple, to very complex, Prof. Etienne Burdet, Professor of Human Robotics, Faculty of Engineering, Department of Bioengineering, Imperial College London
13:30 – 13:40 Screen Break
13:40 – 14:05 Exoskeleton interfaces and movements coordination, Dr Nathanaël Jarrtassè, Institute of Intelligent Systems and Robotics, Faculty Member, Sorbonne University, Paris
14:05 – 14:30 Robo K-Gait Rehabilitation Device, Dr Pauline Hamon, BA Healthcare, Pacè
14:30– 14:55 Rehabilitation robotics design and control problematics – From ABLE 7D Reference Design to AiBLE Rehabilitation product, Philippe Garrec & Alexandre Verney, CEA List
14:55 – 15:00 Closing Comments
L'objectif de ce séminaire est de créer une plateforme de discussion sur les intersections entre les domaines de la réadaptation, de la robotique et de l'interaction homme-machine/robot.
Programme de webinaires
13:30 – 13:40 Accueil et Introduction à AiBle, Prof Zhaojie Ju, Université de Portsmouth
13:40 – 14:05 Conception de modèles de marche humaine pour la rééducation : méthodes & résultats, Matthieu Masselin, PDG, Wandercraft
14:05 – 14:30 Systèmes robotiques pour la rééducation et les neurosciences : Du complexe au simple, au très complexe, Prof. Etienne Burdet, Professeur de Robotique Humaine, Faculté d'Ingénierie, Département de Bio-ingénierie, Imperial College Londre
14:30 – 14:40 Pause
14:40 – 15:05 Interfaces pour exosquelettes et coordination de mouvements, Dr Nathanaël Jarrassé, Chargé de Recherche CNRS, Institut des Systèmes Intelligents et de Robotique, Sorbonne Université, Paris
15:05 – 15:30 Robo K - Dispositif de rééducation de la marche, Dr Pauline Hamon, BA Healthcare, Pacè
15:30 – 15:55 Problématique de la conception et de la commande pour la robotique de rééducation - De la conception de référence ABLE 7D au produit de rééducation AiBLE, Philippe Garrec & Alexandre Verney, CEA List
15:55 – 16:00 Mots de clôture