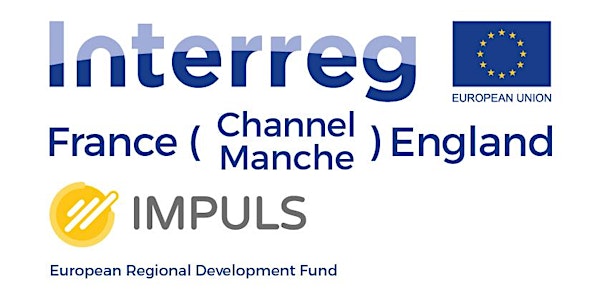 EU Interreg IMPULS UK NHS Market Access for French SMEs Workshop Webinar
Cross-Border Collaboration and Innovation in Life Sciences and Nutrition
About this event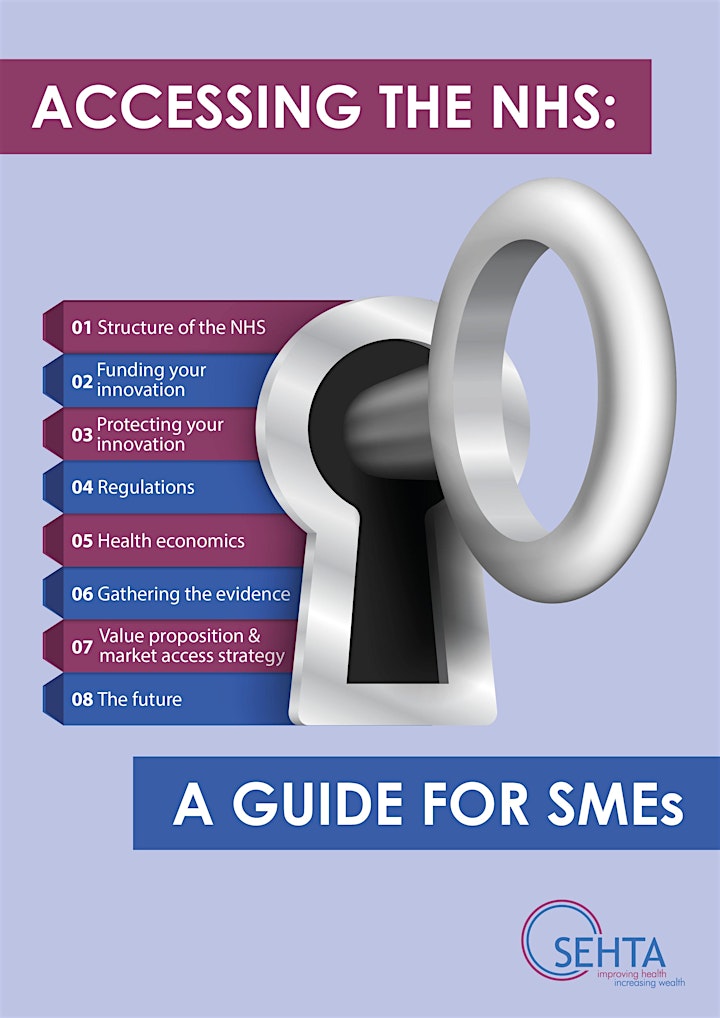 Vous êtes une entreprise en sciences de la vie ou nutrition des Hauts-de-France ou de Bretagne et vous souhaitez vous développer à l'international ?
Si vous êtes une PME Français qui cherche à comprendre comment accéder au marché britannique du NHS, rejoignez-nous le 30 septembre de 13h45 à 16h30 (CEST) pour en savoir plus auprès de notre partenaire SEHTA.
Un aperçu du système de santé britannique et ses principaux acteurs
Une explication sur le fonctionnement du NHS (le service national de santé en Angleterre) et le financement des innovations
Comment fournir des services au NHS
Le rôle des technologies de santé et les les moteurs du marché
Cet atelier se déroulera en anglais avec interprétation simultanée en français
Agenda (CEST)
13:45- 14:00 Networking et Introduction
Neil Roberts, Chef de la Direction du SEHTA
14:00 - 14:40 Aperçu des marchés de la santé et des soins anglais
La structure du NHS
Soins de santé privés au Royaume-Uni
'La tempête parfaite'
Dr David Parry, directeur, SEHTA
14:40 - 15:20 Les nouvelles technologies et les innovations
Adoption de l'innovation – qui sont les principaux acteurs ?
Les programmes du NHS en Angleterre sur les frais et paiements pour les technologies et l'innovation
Des dispositifs pour la « santé numérique »
Neil Roberts, Chef de la Direction du SEHTA
15:20 - 15:30 Pause et Networking
15:30 - 16:00 La réglementation
Les cadres réglementaires et des standards
L'approbation « UKCA » (Conformité à la marque de certification du RU)
Critères d'évaluation de la technologie numérique (DTAC)
Irfan Hassan, Responsable des logiciels réglementaires et de qualité, Psephos Biomedica
16:00 - 16:30 A propos de la chaîne d'approvisionnement et des achats du NHS
Le Processus de marché publiques du NHS
La chaîne d'approvisionnement du NHS – Les catégories et les cadres
Neil Roberts, Chef de la Direction du SEHTA
Are you a Life Science company in the South East of England or North West of France looking to expand your business internationally?
If you are a French SME looking to understand how to access the UK NHS Market, then join us on 30th September from 12:45 - 15:30 (BST) to learn more from our partner SEHTA.
Get an overview the British healthcare system and its main actors
Understand how the NHS works and how innovations are financed
Understand how to become an NHS supplier
Understand the place of health technologies and the drivers of the market
Please note that this webinar will be delivered in English with simultaneous interpretation in French
Agenda (BST)
12:45 - 13:00 Welcome and Networking
Neil Roberts, CEO, SEHTA
13:00- 13:40 Overview of health and care markets
Structure of the NHS
UK Private Healthcare
'The Perfect Storm'
Dr David Parry, Director, SEHTA
13:40 - 14:20 New technologies and innovations
Adoption of innovation – Key Organisations involved
NHS England's Innovation and Technology Tarif/Payment Programmes
Digital Health – specific initiatives
Neil Roberts, CEO, SEHTA
14:20 - 14:30 Screen Break & Networking
14:30 - 15:00 Regulatory Issues
Regulatory and Standards Frameworks
UKCA Approval
Digital Technology Assessment Criteria (DTAC)
Irfan Hassan, Regulatory & Quality Software Lead, Psephos Biomedica
15:00 - 15:30 Understanding the NHS Supply chain frameworks and procurement
NHS Procurement processes
NHS Supply Chain – Categories and Frameworks
Neil Roberts, CEO, SEHTA