Description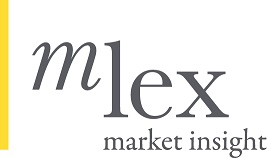 Dear Friends,
antitrustitalia's 32nd lunch talk is scheduled on Friday 3rd June 2016 at Confindustria Bruxelles (Av. de la Joyeuse Entrée 1 - 1040 Bruxelles - Metro Schuman).
Nicholas Levy, Partner at Clearly Gottlieb, will give a presentation in English on:
"

EU Merger Control: Mature At 25?

"
The EU Merger Regulation turned 25 last year and it is time to ask – what is the state of merger control in the EU? Are the legal instruments adequate to the task? Has the Commission practice developed in the right direction? Did the Commission deliver on the promise of a more economic approach and of an efficient and transparent procedure? What are the most urgent improvements needed from the perspective of businesses?
We will discuss these topics with Nick Levy, who has been consistently recognized as one of the leading antitrust lawyers in Europe, including being recently awarded the "Dealmaker of the Year 2015" prize by Global Competition Review. Nick joined Cleary Gottlieb in 1990 where he became a partner in 1999. He has extensive experience in notifying mergers and joint ventures under the EU Merger Regulation, including several Phase II matters and strategic consolidations. Nick is also the author of the leading publication on EU Merger Control, the two-volume treatise entitled "European Merger Control Law: A Guide to the Merger Regulation". Most recently Nick has advised Johnson Controls on its combination with Tyco and Lafarge on its merger with Holcim. His Phase II experience in recent years includes the acquisition by Sony Corporation of America of EMI Music Publishing and the contemplated merger of NYSE Euronext and Deutsche Borse.
Refreshments will be provided at 12.30, the presentation will begin at 13.00 and will finish at 14:30.
As space is limited, please let us know if you are unable to attend, so that we can offer your place to other colleagues. For the non-members who will notify the cancellation by 31 May, the fee will be reimbursed directly from the link above.
For more information or if you have any questions please email antitrustitalia@gmail.com
antitrustitalia counts on your support!