Description
Students will learn how to choose their subject, build their own compositions, simplify and capture the essentials of the subject, create mood and atmosphere. They will learn the importance of drawing in watercolor painting and applying details.

A wide range of watercolour techniques will be covered: from doing small sketches to get just the right composition, through the importance of tonal studies, to finished watercolor paintings.
There will be an opportunity for both studio painting and plein air painting (weather permitting), beginning with simple subjects, and finishing with more complex landscape subjects.
Numbers for this workshop are limited to ensure that every student has individual attention from Eugen.
The price for this 3-day workshop is £240.
(Tea and coffee will be provided. Students will receive a list of materials to bring.)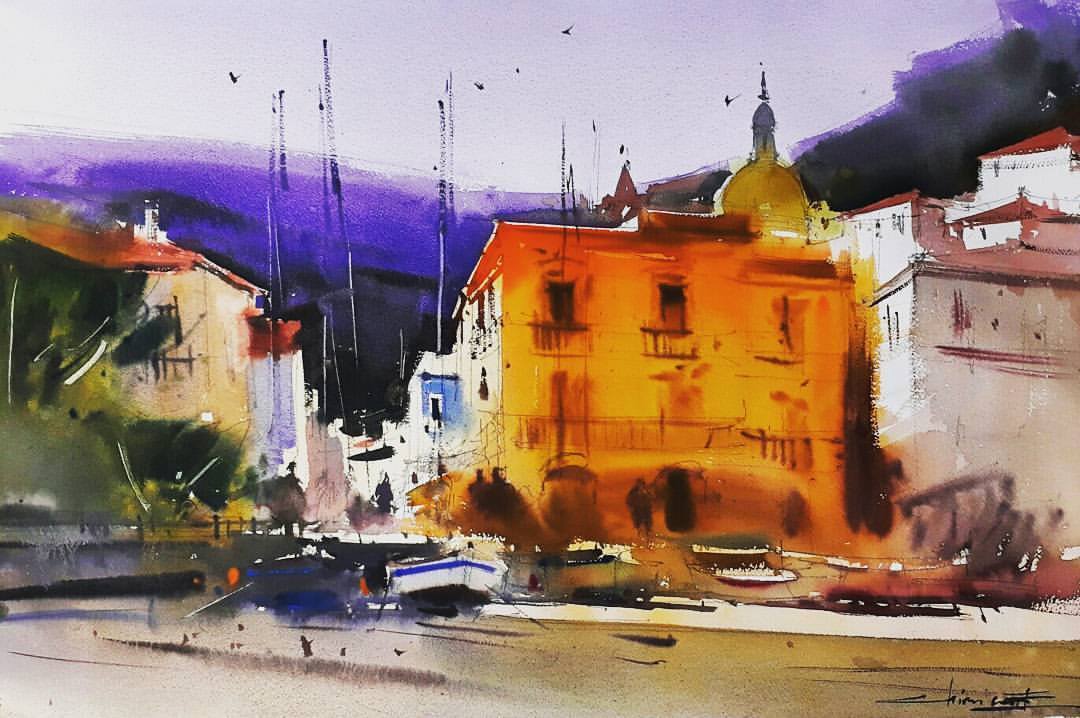 About Eugen
Examples of Eugen's work and feedback from other students can be seen on his Facebook Page or his website.
His early interest in art was influenced by his father who was engaged in painting and photography.
At the age of 11, Eugen entered the Children's School of Fine Arts. During that time, he successfully participated in numerous national and international art competitions. In 2000 he moved to Chisinau to enter the Institute of Arts where he studied interior design and architecture. In 2007 he began to study creativity of watercolor painters and developed a more serious relationship to watercolor painting.
In 2010 Eugen was invited as a guest of honor to the 4th Salon de l'Aquarelle du Haillan in France . In 2012 he graduated from the Academy of Arts in Chisinau, majoring in painting. Eugen currently spends time painting and teaching all over Europe.
For more information, please contact the organiser.