Description
Registration is now closed. You will be able to view the event live here: https://www.youtube.com/watch?v=-2HLgKT8iS4
The European University Institute has now opened a call for 150 full Ph.D. scholarships and jobs.ac.uk brings you a unique opportunity to engage with the academic faculty to explore these opportunities and find out how to maximize your prospects in accessing them.
About the European University Institute
The European University Institute offers fully-funded four-year Ph.D. programmes in the social sciences. There are approximately 150 scholarships available that cover tuition fees and provide a monthly grant.
Based in Florence, the EUI is an international research institution that concentrates exclusively on doctoral programmes, a post-doctoral programme and research in the social sciences. EUI provide well-structured doctoral programmes in: Economics; History and Civilization; Law; and Political and Social Sciences. In the EUI Supervision Assessment Survey 2014-15, 89.4% of researchers expressed themselves very satisfied or satisfied with their thesis supervision. The EUI call for Ph.D. applications is open from 2 November 2016. You have until 31 January to submit your online application to join the EUI in September 2017.
To help answer any questions you may have about doing your Ph.D. at the EUI, jobs.ac.uk is holding a free 60-minute live webinar event called 'EUI Ph.D. scholarships'.
By attending this webinar, you will learn:
Why you should choose the EUI for your Ph.D.

What an EUI Ph.D. programme involves

How to apply for your EUI Ph.D.

How to check your eligibility for an EUI scholarship

What life is really like for Ph.D. researchers at the EUI
What is a Sponsored webinar?
jobs.ac.uk Sponsored webinars are live online Q&A sessions with a group of expert panelists. By registering for the event you will be able to watch the live online video and gain real insights into what it is like to work or study at the institution, top tips on how to apply for current openings and also have an opportunity to get answers to some of the most pressing questions.
We want to hear from you - our webinars are a two way conversation between our panel of dedicated experts and you. You can submit questions when you register for the event, during the webinar or via Twitter using #JobsQ.
This event is open to anyone with an interest in pursuing a Ph.D. and is completely free of charge. Register your interest now and we will send you more details of how you can access the webinar nearer the time.
We're looking forward to having you involved!
If you are unable to watch the live event please do register and we will email you a copy of the recording so you don't miss out.
Meet the panel: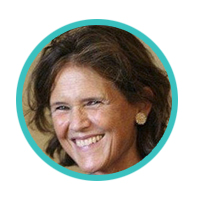 Veerle Deckmyn is Director of Academic Service at the EUI. The Academic Service is responsible for the recruitment procedures of Ph.D. and LL.M. applicants, post-doctoral fellows and professors. It provides a wide range of services geared towards the academic and professional development of the members of the academic community, including skills training, language courses and exchanges programmes. Academic Service also offers counselling and wellbeing services, plus a wide range of extracurricular activities.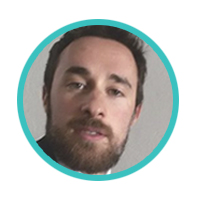 Lorenzo Ghezzi is Admissions Officer at the EUI. He is responsible for managing enquiries and applications for the EUI Ph.D. programme, for the administrative coordination of the selection process, and for the admission and arrival of new researchers.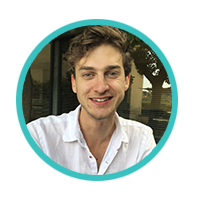 Nicholas Mithen is a third-year researcher in the Department of History and Civilization at the EUI. He is from the UK and joined the EUI after studying in London and Shanghai. His research at the EUI explores a community of scholars, antiquarians, lawyers, philosophers and theologians in early eighteenth-century Naples. Beyond this, he is also interested in the sociology of religion, comparative philosophy, the urban humanities, and higher education policy.
Professor Arpad Abraham is a professor of macroeconomics and current Head of the Department of Economics at the EUI. His research themes include macroeconomics, dynamic contracts, incomplete markets and quantitative methods. He studied for his own Ph.D. at Universitat Pompeu Fabra and has previously worked at the University of Rochester, Duke University, London Business School and the Institute of Economics in the Hungarian Academy of Sciences. He has published his work in major international journals and he has been advising several successful graduate students in the United States of America and at the EUI.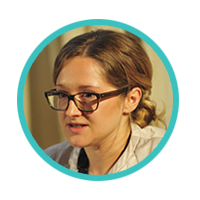 Agnieszka Smolenska is a third-year researcher in the Department of Law at the EUI, studying the application of EU state aid rules to the financial sector in the context of post-crisis EU/Eurozone bank resolution frameworks. She holds a BA in European Social and Political Studies (University College London) and MA in European Interdisciplinary Studies (College of Europe). Prior to commencing her Ph.D. at the EUI, she worked at the European Commission (2010-11) and the European Parliament (2011-14).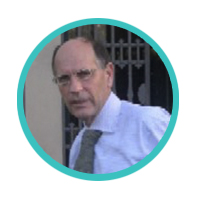 Professor Stefano Bartolini is the Peter Mair Chair in Comparative Politics within the Department of Political and Social Sciences at the EUI. His research themes include Western Europe's political development, comparative methodology. political institutions, and European integration. He has previously worked at University of Bologna, University of Florence, University of Trieste and the University of Geneva. From 2006 to 2013, he was Director of the Robert Schuman Centre for Advanced Studies at the EUI.
Organiser of EUI Ph.D. scholarships
jobs.ac.uk is the leading global job board for careers in academic, research, science and related professions, helping connect top talent to higher education, research, not-for-profit and commercial opportunities. jobs.ac.uk is part of Warwick Employment Group, a global family of specialist recruitment and people oriented services, developed by the education sector, for the sector. We provide services to support your employment needs, with local and international job boards, executive search and selection, and temporary staffing solutions.