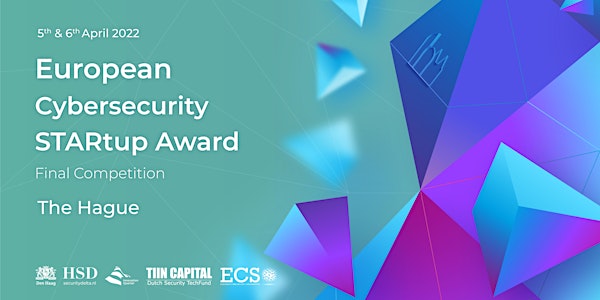 European Cybersecurity STARtup Award 2021 Final Competition
Location
Venue to be announced to the confirmed attendees only
The Hague
2500 Zuid-Holland
Netherlands
The European Cybersecurity STARtup Award 2021 final competition gathers leading cybersecurity start-ups, VCs & industry representatives
About this event
The European Cybersecurity STARtup Award 2021 final competition will take place on the 5th-6th April 2022 in The Hague, the Netherlands. The event is organised by the European Cyber Security Organisation (ECSO) together with The Hague Municipality, Innovation Quarter, Security Delta (HSD) and TIIN Capital.
ECSO launched the European Cybersecurity STARtup Award in 2020 with the aim to provide recognition to the most promising European cybersecurity start-ups and SMEs. The Award is built around a shared belief that European cybersecurity companies delivering ground-breaking cybersecurity solutions need recognition and investment support to be able to scale up and develop their business in Europe.
During the second edition of the European Cybersecurity STARtup Award, 10 start-ups selected at five different events across Europe will gather in The Hague to pitch and compete for the Award and international recognition.
In addition, ECSO and the Women4Cyber Foundation will announce the launch of the special Women4Cyber STARtup Award to give international recognition to the cybersecurity companies founded or co-founded by women, and to the companies with at least 50% female employees.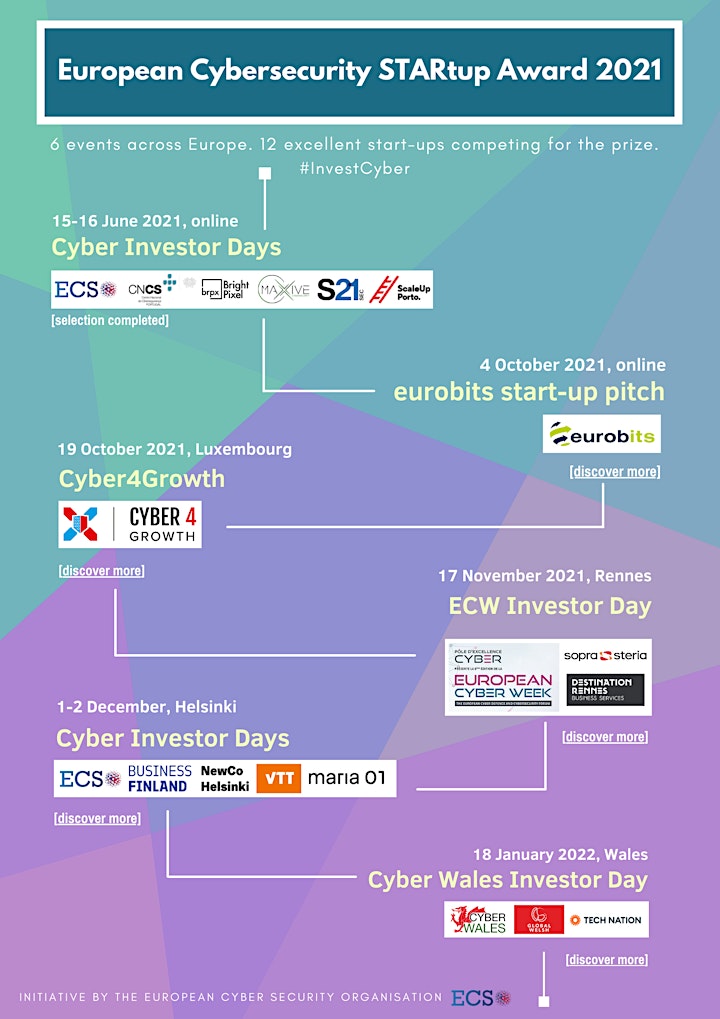 PROGRAMME:
Day 1 - 5th of April
14:00-14:15 CET – Welcoming Remarks
14:15-14:30 CET – Opening Keynote
14:30-15:40 CET - Roundtable – Insights into the Dutch Cybersecurity Ecosystem
15:40-16:00 CET - Coffee Break
16:00 -17:00 CET - Panel Debate – The cybersecurity co-investments in Europe: A way forward?
17:00 -18:00 CET - Networking with the Award Nominees
Day 2 - 6th of April
9:30-10:00 CET - Registration and Pitch Preparations
10:00 -10:15 CET - Welcoming Remarks
10:15- 10:30 CET - Presentation of the Award Committee Members
10:30 - 11:20 CET - 1st Pitch Session
11:20 - 11:40 CET - Coffee Break
11:40 - 12:30 CET - 2nd Pitch Session
12:30 – 13:30 CET - Lunch Break
13:30 – 14:15 CET - Fireside chat with Prince Constantijn of the Netherlands and the European start-ups
14:15-14:45 CET - Official Launch of the Women4Cyber STARtup Award and the Announcement of the Winner
14:45 CET - End of the Event / Informal Networking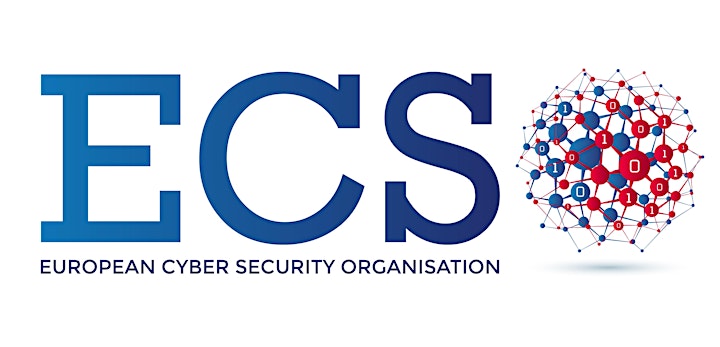 European Cyber Security Organisation (ECSO)
The European Cyber Security Organisation (ECSO) is a non-for-profit organisation, established in 2016. ECSO unites more than 260 European cybersecurity stakeholders, including large companies, SMEs and startups, research centres, universities, end-users, operators, associations and national administrations. ECSO works with its Members and Partners to develop a competitive European cybersecurity ecosystem providing trusted cybersecurity solutions and advancing Europe's cybersecurity posture and its technological independence.   More information: www.ecs-org.eu. 

TIIN Capital
Early 2019, TIIN Capital, based in Naarden and founded in 1998, started with its sixth venture capital fund; Dutch Security TechFund. Dutch Security TechFund has a sector focused approach (Cybersecurity). It has the strategy to form strong partnerships with The Hague Security Delta and the European Cyber Security Organization (ECSO) in order be close to developments in and growth of the competitive cybersecurity market in Europe. Next to angel investors' as LPs, regional investment company InnovationQuarter, the Municipality of The Hague, KPN Ventures, Investeringsfonds Groningen and Invest-NL are also involved as LP. For more information see: www.tiincapital.nl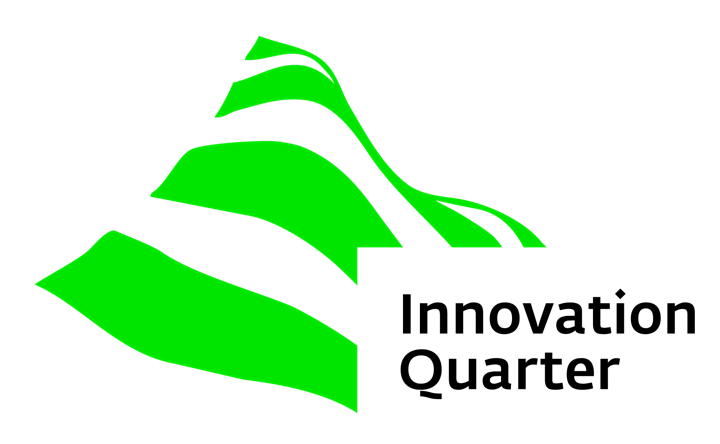 InnovationQuarter
InnovationQuarter (innovationquarter.nl) is the regional development agency for the region South-Holland. It invests in innovative, fast-growing local enterprises and helps transnational companies become established in this unique delta region. InnovationQuarter also facilitates national and international collaboration between forward-thinking entrepreneurs, knowledge institutes and governments. By collaborating with the business community, the agency is helping to make region South-Holland one of the most innovative regions in Europe. As a lifecycle financier, InnovationQuarter finances companies in different cycles of their business growth and draws its investments from four funds: IQCapital, UNIIQ, ENERGIIQ and the Rotterdam Energy Transition Fund.

The Hague Convention Bureau
The Hague Convention Bureau (THCB) is the official destination marketing organisation for The Hague, focused on establishing The Hague as an outstanding city in which to hold meetings and conferences. THCB is helping associations and event organizers benefit from The Hague's knowledge and event infrastructure. Crucially we also serve as a gateway to the many leading public, commercial and educational organisations based in or near The Hague, thereby ensuring that events achieve meaningful outcomes. https://conventionbureau.thehague.com/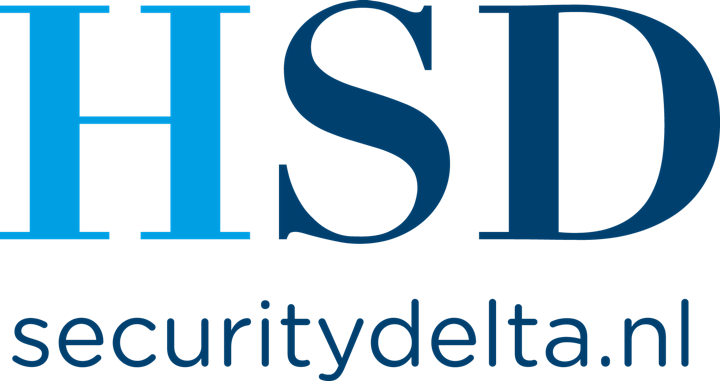 Security Delta (HSD)
Security Delta (HSD) is the Dutch security cluster. Over 275 companies, governmental organisations and knowledge institutions have been working together since 2013 to make a difference in securing our digitising society. They share their knowledge and collaborate on innovative security solutions, which can be scaled within the Netherlands and internationally. HSD 'thinks, dares and acts'. By providing access to knowledge, innovation, market, finance, and talent, HSD takes care of the preconditions for a successful security cluster. The HSD Campus in The Hague is the cluster's inspiring meeting place. We do this with the common goal of strengthening the Dutch economy, increasing employment rates and making the Netherlands more digitally resilient.