About this Event
EMC19
Arrive, Survive and Thrive
November 4-6, 2019
Institute of Physics
King's Cross, London
The European Mars Conference is the pre-eminent forum on Mars. With a track record of attracting the most enterprising and distinguished figures in the industry, the event this year will be named 'Arrive, Survive and Thrive'.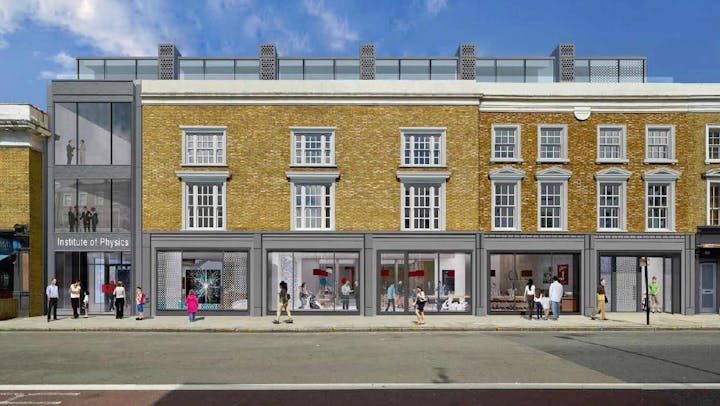 In partnership with the Institute of Physics, the conference is opened to the general public for three days of talks, panels, debates and events featuring some of the world's leading experts on the planet Mars.
We have confirmed plenary speakers from Airbus, Lockheed Martin, Cranfield and Oxford universities. Plus, Mars Society European delegates have been invited from Spain, Germany, Italy, France, Switzerland, Poland, Austria, Scandinavia and the Netherlands. Hear what Europe has been up to in forwarding humans to Mars through exploration and research. The conference will include a networking event, dinner, a special Moon vs. Mars debate, the Mars Desert Research Station (MDRS) VR and more!
Submit an abstract to us by August 15th at 5pm (UTC) to abstracts@marssocietyuk.org
If you would like to volunteer to assist us at the conference please contact us at volunteer@marssocietyuk.org
Find out more at the Mars Society UK website: https://marssocietyuk.org/events
Schedule coming soon, TBD.
Tentative timings are:
Monday
Registration 9-10
Start 10am
End 5pm
Drinks 5-6pm
Dinner 6-9
Tuesday
Registration 9-9:30
Start 9:30am
End 5pm
Network event 6pm
Wednesday
Registration 9-9:30
Start 9:30am
End 12pm
We are still considering London science tours, but dates and places have not been determined yet.
We hope you will join us!