Sales Have Ended
Registrations are closed
Applications have now closed. Should you have a query relating to an existing application please email learning@walktheplank.co.uk
Sales Have Ended
Registrations are closed
Applications have now closed. Should you have a query relating to an existing application please email learning@walktheplank.co.uk
Description
Invitation for applications from creative practitioners & artists from all disciplines to attend 'Limerick School of Spectacle 2017' - a free eight-day outdoor arts training School in Limerick, Ireland.
The European Academy of Outdoor Arts are inviting applications from creative practitioners from Limerick, Ireland to attend an eight-day school in outdoor arts production and making for installation. The school also has a small number of places available for creative practitioners in the Academie's project partner countries Bulgaria, Ireland; Cyprus; Greece and Lithuania.
Overview
"Limerick School of Spectacle" - Nightime Performance
Limerick School of Spectacle is a free eight day intensive outdoor arts training school for twenty five local and international creative practitioners. The school will deliver training designed to build skills that creatives need for making outdoor arts night time performance with community participation.
The school is led by Walk the Plank, and organised and hosted by partner Limerick City & County Council, Ireland.
With international partners Pafos 2017, Cyprus; Plovdiv 2019 Foundation; Bulgaria; Dvimiescio kulka, Lithuania and associate partners Fidget Feet, Ireland; that together make up the European Outdoor Arts Academy. The training is made possible through the support of Creative Europe; SNF; Limerick City & County Council and Arts Council of Ireland.
Limerick School of Spectacle is the fourth of five distinct international European Schools of Spectacle happening across Europe between 2016 and 2018.
The first half of the school will deliver core training in outdoor arts production alongside basic introductory techniques in fire, working with aerial and community participation. While providing an opportunity to get inspired through guest talks and peer led show and tells. In the second half of the school creative practitioners will be supported to put the theory into practice. Working collaboratively and with a local community group to create a small public installation in the town of Hospital, in County Limerick. The resulting installation and performance will be inspired by the unique heritage of Hospital.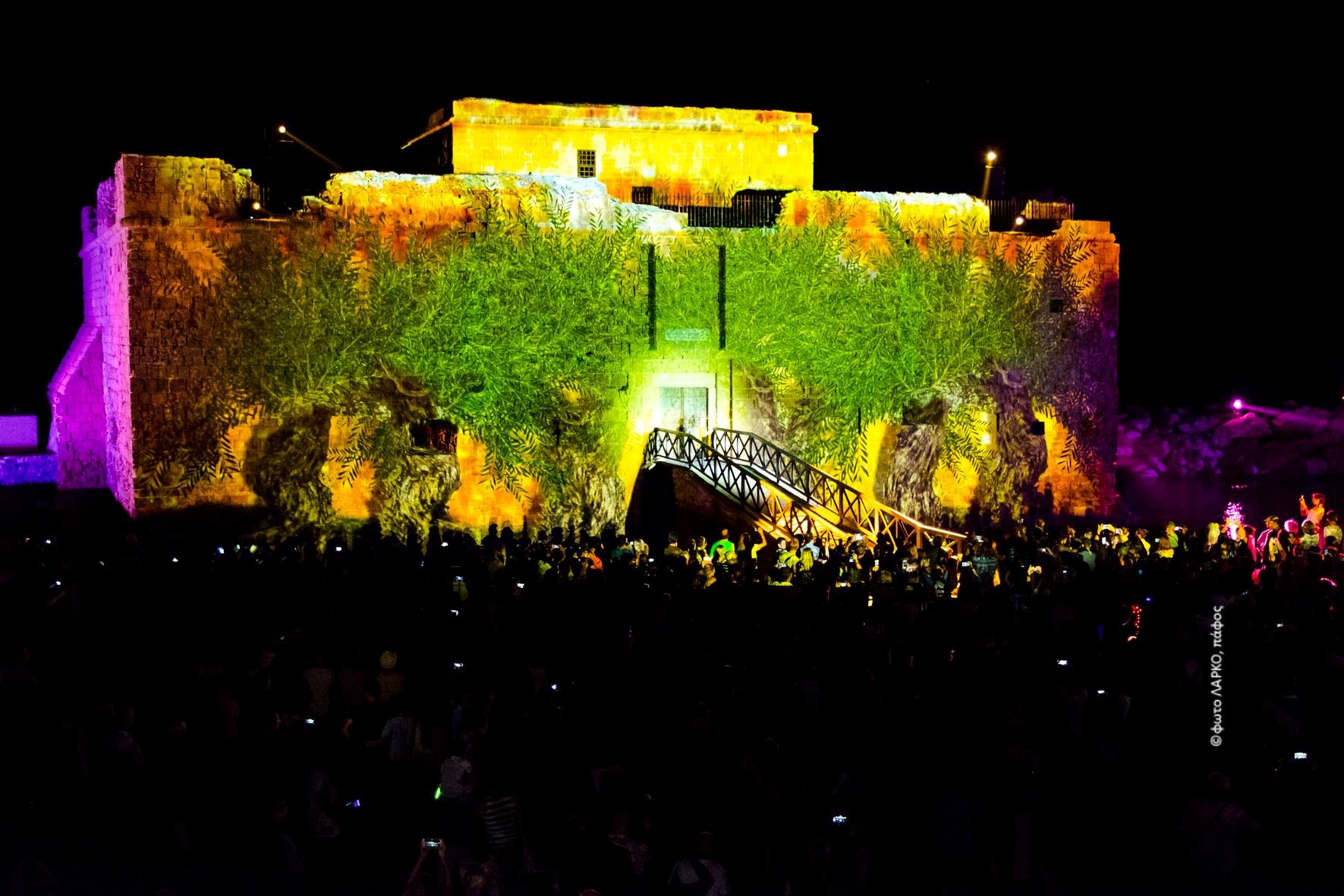 Eternal Voyages, Pafos 2017. Projection by Rob Vale & Illuminos, Walk the Plank
Facilitators will include
Fidget Feet

(IE) Chantal McCormick, co-founder of Ireland's first contemporary aerial circus company.

Liz Pugh

(UK) co-founder and producer of the UK outdoor arts specialists

Walk the Plank

, lead partner for the School of Spectacle. She is currently working on Manchester Day, Pafos2017, MK50 and Peterloo2019.

Rob Hill (UK) Walk the Plank freelance producer and technical expert

Alexis Johnson

(UK) learning director of the UK outdoor arts specialists

Walk the Plank

and participatory artist
Benefits
Training with professionals working in public spectacles;

Cooperative experience with peers;

A Certificate of Achievement upon completion of the course;

Links to new networks, collaborators and contacts


Who should apply
We are interested in creative practitioners and artists driven to learn how to take their practice into an outdoor setting, with a desire to learn with others, to experiment, co‒operate and co-create.
Be motivated to work collaboratively as a collective
Be interested in installation in outdoor settings

Eligibility Criteria
Creative practitioners should live in or around Limerick, Ireland OR be invited to apply from Bulgaria, Lithuania, Cyprus or Greece and be ready and willing to commit to the full 8-day duration of the programme (plus any travel days).
The school will be delivered in English with limited translation, so applicants must feel confident speaking and listening to English.
Places are limited so selection will be undertaken by a panel. Selection will be based on how much the panel feels the candidate will benefit from attending the course, and what they will bring to the School.

Financial Conditions
Creative practitioners awarded a place from Ireland will be given a free place on the training school, which will include programme materials, lunch and dinner.
Invited creative practitioners from Bulgaria, Lithuania; Cyprus and Greece will be given a free place on the course, plus travel, accommodation, programme materials, lunch and dinner.

How to apply
Apply by completing the order form. We would prefer it if you could apply in English. Please have links to your CV and portfolio (or website) ready to complete the order form.
Please click the 'Register' button above to apply.
The application deadline is Monday 6 November 2017.
Applicants will be selected by a panel. You will be informed if you have a place soon after the deadline.
For enquiries please contact the lead partner in the first instance learning@walktheplank.co.uk
Please note, Walk the Plank will only be able to field enquiries in English.
What Creative Practitioners Attending the School of Spectacle in Pafos in 2016 said:
Creative practitioners and artists from six European countries share skills, develop talent, and create outdoor events that celebrate place, identity and our common European heritage during Pafos School of Spectacle in December 2016.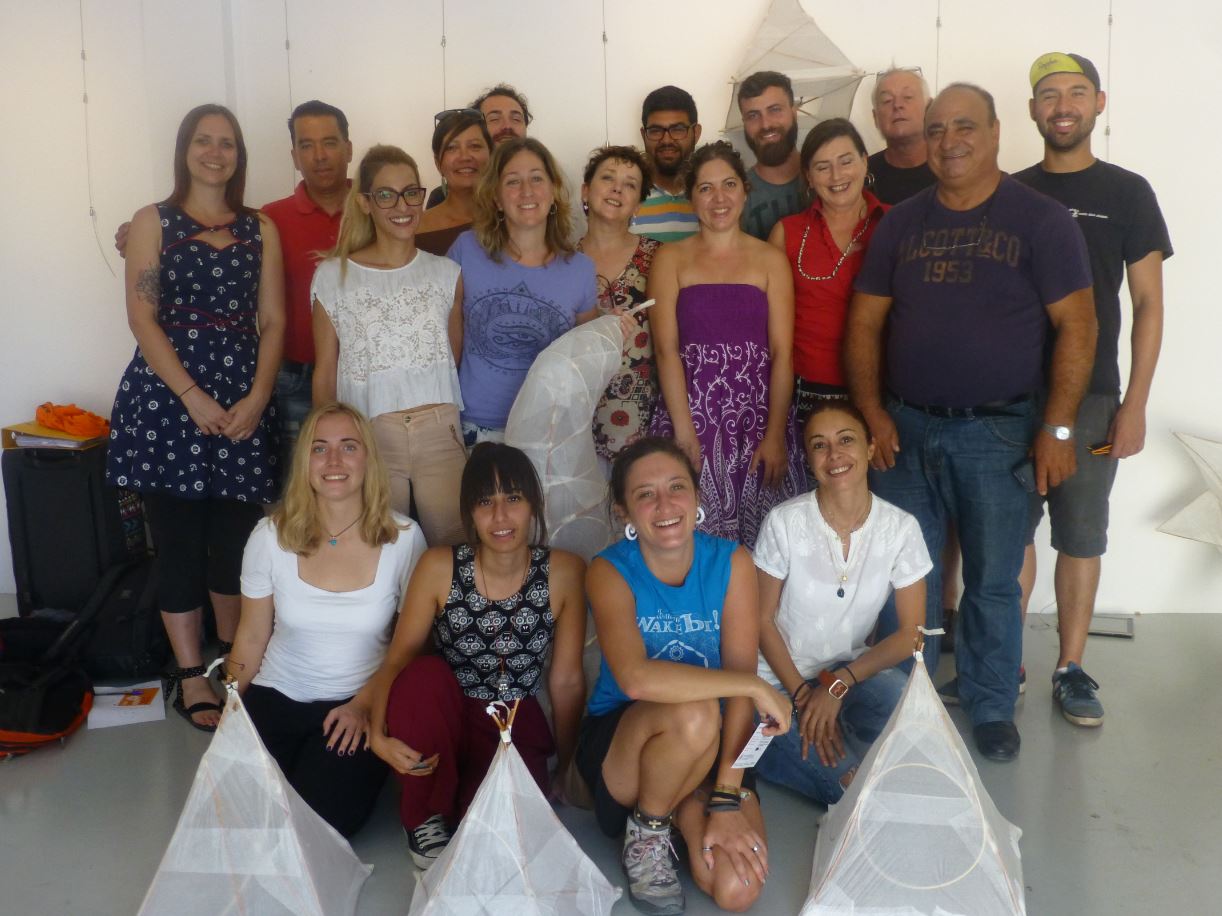 Pafos School of Spectacle, 2016

Here's what they said:
"An exciting and valuable experience. In just three days we managed to make a team of people who have never seen each other before, to come up with ideas and unite in a common solution in which all feel comfortable. We made an outdoor spectacle in a place that most had never seen before."
- Petko Tanchev, Pafos School of Spectacle participant
"For me, the most impressive thing was how they involved the community in the project and made this not just another event, but an event made by the people, for the people under the orchestration of the teachers and us, the students."
- Katerina Neofytidou, Pafos School of Spectacle participant
Funders: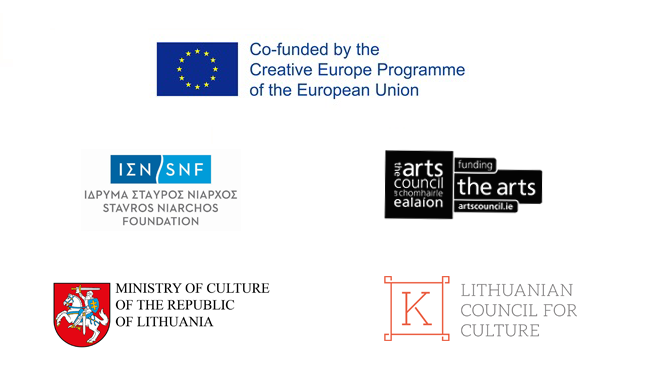 Partners:


Associate Partner:

---