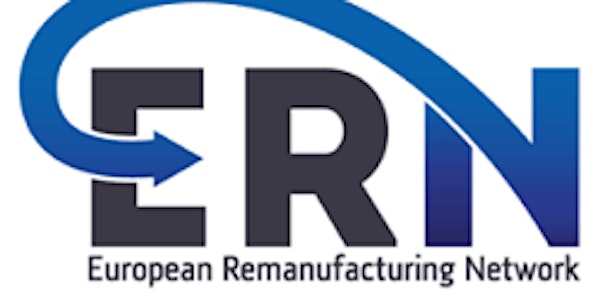 European Remanufacturing Network (ERN) Workshop
Location
University of Strathclyde,The Technology and Innovation Centre
99 George Street
Glasgow
G1 1RD
United Kingdom
Description
The ERN workshops are arranged for different sectors and with different focuses in locations across Europe. The overall aim is that companies from different sectors will meet and knowledge share to improve their own business, and find a match with other companies to start common businesses. The workshop involves:
Presenting best practices in remanufacturing business model, design and process.

Discussing how to overcome remanufacturing challenges and promote remanufacturing business in future.
0900 - 0930 Registration & networking. Tea & Coffee
0930 - 1000 Opening of Workshop
1000 - 1100 ERN Presentations
1100 - 1115 Tea/Coffee
1115 - 1215 ERN Presentations
1215 - 1315 Business Lunch
1315 - 1445 Industrial Presentations
1445 - 1500 Tea/Coffee
1500 - 1700 Workshops
Stream 1 "Recommendations for a European Remanufacturing Action Plan" (2 hours)
OR
Stream 2 - Select 2 from the following options:
"Certification and Standards in remanufacturing industry"

(1 hour)

Sharing your views regarding automation in disassembly process

(1 hour)

Lab Tour - Non-destructive testing (NDT) at Strathclyde Centre for Ultrasonic Engineering

(1 hour)
1700 - 1720 Summary of Workshop & Closing Remarks
1700 - 1900 Networking & Drinks Reception