Description
---
To enter your audio into #IFC2019, click here
---
---

---
The International Feature Conference (IFC) is a free 4-day event and forum for audio-makers who love the art and craft of radio documentaries and features. Each year, a different European public broadcaster holds the event, and in 2019, RTÉ (Irish public broadcaster) will host the 45th IFC in Cork, Ireland.

From its modest beginnings, back in 1974, the International Features community has come together, once a year, from all corners of the globe to celebrate the highest forms of factual radio. The IFC has become an absolute must for audio producers from all over Europe and beyond, to air, hear, critique and discuss selected programming on a wide variety of subjects.
The conference is held in conjunction with and under the auspices of the European Broadcasting Union (E.B.U), the world's leading alliance of public service media across the globe. The IFC serves as a forum for discussing, promoting and exchanging experiences in the making of radio documentaries. It's also a great place to learn, and have a bit of fun whilst doing so!

Listening and discussion is at the heart of the IFC conference, and whilst you don't need to submit your audio work to participate in the conference, if you do want your work to be heard at #IFC2019 - and receive feedback from everyone attending, then why not submit something? Audio entry details are available from the IFC website. (All radio/audio entries to #IFC2019 must have been produced after 1st January 2018. Programmes that have not yet been broadcast/published are also eligible.) A preselection process by the Euroradio Features Group will take place in early February after which time, all chosen pieces/authors/audio makers will be notified. The better the entries, the better the conference!

This year, the IFC has come together with the HearSay International Audio Arts Festival in Limerick, Ireland to organise both events directly after each other. HearSay runs April 4-7th directly followed by IFC, Apr 7th-11th 2019. Buses are provided for those attending HearSay (ends 2pm, April 7th) to take them directly to the IFC (c.1hr journey). Why not attend both events and place yourself at the centre of the audio universe for one full week!

The working language of IFC is English - so any pieces aired from any country, in any language at the conference, will be accompanied by an English transcript.
Given Ireland is a nation of storytellers, the focus of #IFC2019 is on 'Stories - and how we tell them'.
Whilst c.75% of IFC involves listening and discussing what's heard, a number of keynote speakers are invited to share their experiences and expertise on a variety of topics from a variety of angles. Details of speakers/topics at #IFC2019 will be released in early January.

---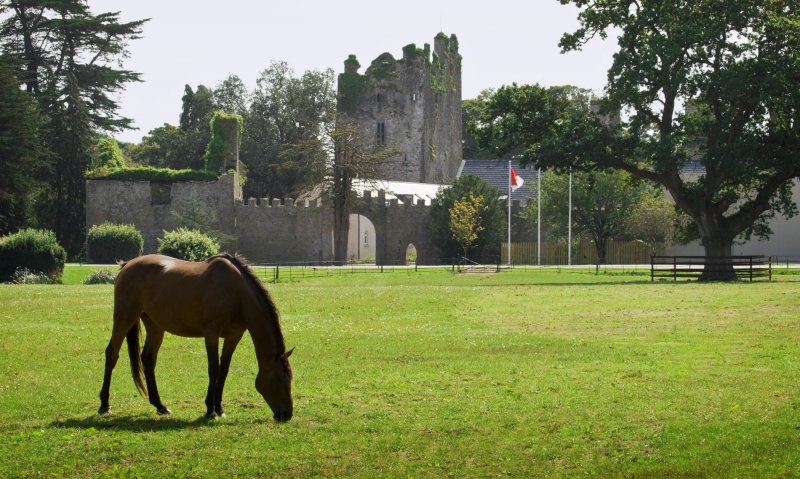 Enter:
To enter your audio (free of charge) and be in with a chance of having your work both aired and publicly discussed by top class audio-makers at #IFC2019, please find all details on the IFC website
---
Accomodation:
As #IFC2019 is being held in Castlemarytr Resort, in rural Co. Cork, (5-Star Resort) we have teamed up to offer specially-discounted conference rates. The lowest prices (early bird rates) are available until January 1st 2019, so we advise anyone attending #IFC2019 to book their accomodation as soon as is possible (prices rise after Jan 1st 2019). Staying on site is the only available option.
Both self-catering accomadation and hotel bedroom accomodation are on offer with prices ranging from less than €50 per night (shared, luxury self-catering lodges) to €120 per night (single-occupancy, deluxe hotel room with bed and breakfast). All guests can avail of the leisure facilities within the hotel including the swimming-pool, spa, jet pool, gym, saunas and steam room.
Full details of all accomodation options are available through the IFC website

---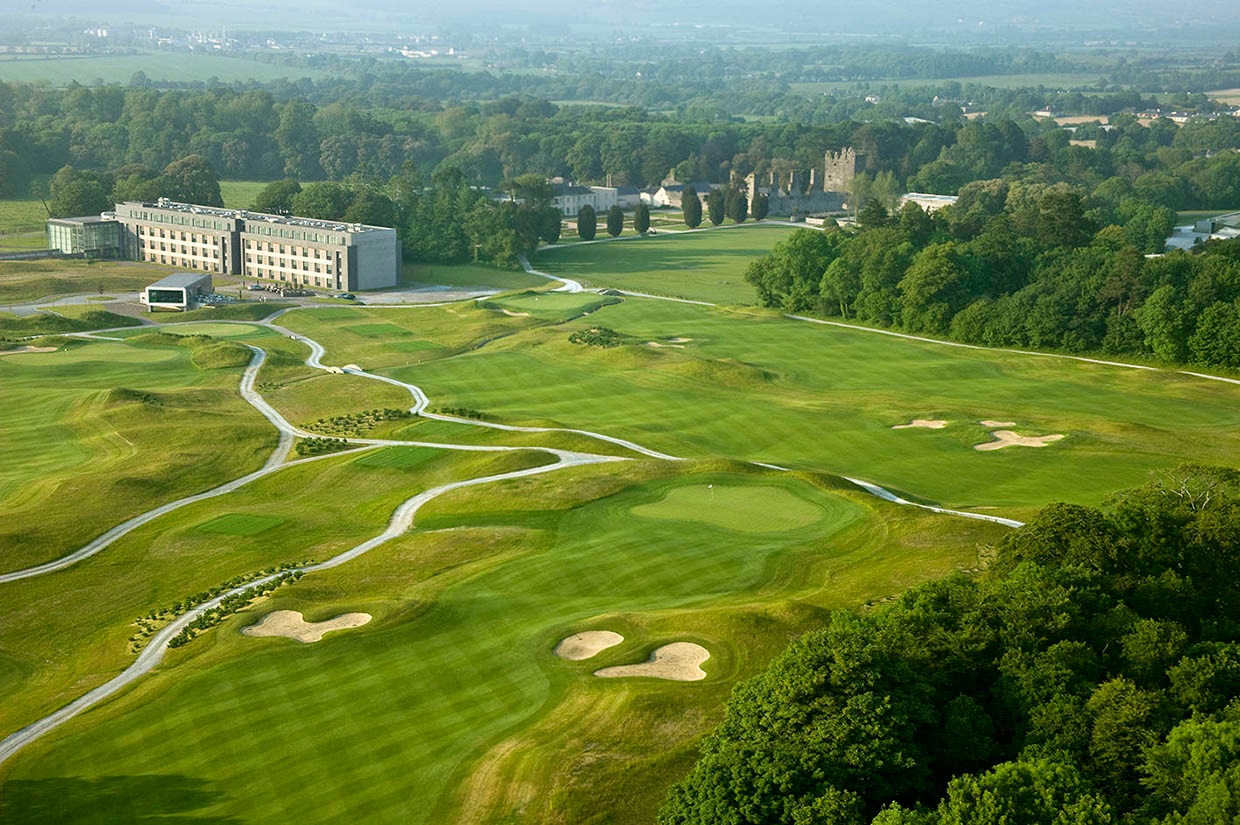 FAQs
Are numbers limited?
Yes, #IFC2019 numbers are limited and will be allocated on a first come, first served basis. For anyone entering audio, we advise you not to wait to register/book accommodation until after pre-selection, as once #IFC2019 reaches capacity, no further registrations will be possible, irrespective of whether your piece has been chosen for the conference or not. In short, if you want to guarantee your attendance at #IFC2019, register/book your accommodation immediately to avoid disappoint.
Is there a registration fee involved?
No, #IFC2019 is free to attend
How can I book my on site accomodation at Castlemartyr?
Email reservations@castlemartyrresort.ie or ring +353214219150
Who usually attends IFC?
IFC delegates typically include freelancers and those working in radio doc/feature units across all European public broadcasters and beyond. This is the place where the best radio and audio-makers working both inside and outside of Europe have annually gathered for the last 45years! If you love audio, then you're the perfect attendee. If you make audio, even better - and if you like to talk about making audio, better again!

How does the IFC run?

Each day, the conference begins at 9.30am and runs through to 5.30pm (with 2 coffee breaks and a c.1hr lunch break). Throughout the week, you will listen to selected pieces and participate in open feedback sessions where views are shared on the pieces listened to. In addition, there will be six keynote talks where specially invited guests share their own work, insight and expertise. Details on these speakers will be released in the next while.
I'm going to #HearSay19. Can I also attend #IFC2019?
Yes, the IFC has teamed up with the HearSay festival for the very first time to dovetail both events! Buses will run directly from HearSay when it finishes on Sunday, April 7th @2pm to the #IFC2019 at Castlemartyr (c.1hr bus journey) - so anyone wanting to attend both events can move seamlessly from one to the other.
I want to sort my own accomodation. Can I?
Yes, you can. However, we have worked hard to get specially-discounted rates that will suit everyone at the conference location, Castlemartyr Resort. In short, you won't get a better deal. Nearby accomodation is extremely limited and public transport is not available. So, if you decide to opt out of staying at Castlemartyr Resort, you'll need to make your own travel arrangements to get to the #IFC2019 each day.

What else will be happening during IFC 2019?
Castlemartyr Resort is an 18th century classic manor house adjacent to the ruins of an 800 year old castle. The resort is nestled in 220 acres (90 ha) of mature landscape, so there's plenty of open space and walking paths available through the meandering streams, parklands and a tranquil lake that is abundant with wildlife - in addition, there are gardens that include a reconstruction of the historical, classical parterre beds. There will also be a range of optional non-audio events taking place throughout the conference - like forest walks, early morning beach walk (we're 5km from Garryvoe Beach), yoga, horse-riding and a few other surprises. There's even mutterings of an IFC Céilí... Oh, and there's also an 18 hole inland links golf course on Castlemartyr resort should you fancy a game.

Food/drink throughout the conference?
Delegates will be provided with free teas and coffees throughout the conference. However, all food and drink is at your own cost. If you're staying in the hotel itself, breakfast is included in your room rate. If you're staying in the on-site self catering lodges, you can avail of breakfast at the hotel (€15) or provide your own breakfast. For both lunch (c.1hr) and evening dinner, there's 2 on site restaurants at Castlemartyr Resort, and specially discounted conference prices/menu will be on offer. In addition, food is also available from Knights bar within the hotel and from the on site golf club house. In addition, there are a number of other options in the village of Castlemartyr for lunch/evening meals (walking distance 500m from resort) The Hunted Hog pub or The Village Greengrocer or Tasty Bites Takeaway And there's also a great supermarket in the village (Centre) should you wish to cook your own food (in the self catering lodges).
There's an IFC dinner?
Yes, the social aspect to any IFC is especially important in forming friendships and working relationships. So when a broadcaster hosts the IFC, they arrange for a special event where all attendees go on a bit of trip and share dinner together! On Tuesday, April 9th at c.3pm, all delegates will be taken on a short local sight-seeing tour followed by a group dinner.

Can I attend IFC for just 1 or 2 or 3 days?
To get the most out of IFC, delegates have always been asked to stay for the full duration (Sunday evening through to Thursday afternoon) - and we'd really encourage you to do just that. You won't want to miss out on anything at #IFC2019...

Can I arrive early or stay on after?
Yes, you can of course. If you arrive early, we'd encourage you to attend #HearSay19. But you can also go directly to Castlemartyr Resort and book in early, or stay on afterwards.

There's an official opening ceremony? What's that?
Yes, each year, the IFC has an official opening ceremony to welcome delegates. The opening ceremony of #IFC2019 will take place at Castlemartyr Resort @7pm on Sunday, April 7th 2019. This is the place to get to know people before the conference begins its real work on Monday morning!
I'm travelling on my own? Will I get to know people?

If you're interested in audio or make audio, then you'll already know that audio makers are the friendliest people in the world. We guarantee that shortly after you arrive, you'll be making friends. We all already share a special interest because we all love audio. And don't forget you'll be in Ireland - and we like to talk... a lot....
Is this a networking event?
The premise of the IFC is to listen and critique to the best factual feature radio/audio documentaries from around Europe and beyond. It has always been a non-competitive event. Essentially, it's an open training-ground for anyone working in audio. As the IFC is the only annual conference (in radio docs.) endorsed by European public service broadcasters, many freelancers, commissioning editors and decision-makers in the various radio doc/feature units around Europe make the annual pilgrimage. At IFC, all voices are equal. Many working relationships have formed and many docs have arisen out of meeting folks for the first time at IFC. So yes, it is a kind of networking event - but it's so much more than that too.
How can I contact the organiser with any questions?
Email us at ifc2019@rte.ie
Are there ID requirements to enter the event?
Please bring your ID or passport when you first register/arrive at to the event.