Eurozone Crisis & the Democratic Deficit

Thursday, November 29, 2012 from 5:45 PM to 7:15 PM (GMT)
Event Details
There have been longstanding concerns regarding the democratic standards of the EU and its capacity to engage with citizens. This oft-invoked 'democratic deficit' specifically concerns the incomplete development of instruments of parliamentary democracy at the EU level, such as: the accountability of decision-making bodies to the electorate; party-political competition with rival programmes and ideologies; the capacity of public opinion-formation to influence policy development; and the balance between executive power and parliamentary oversight.
At all times hotly debated, these concerns have deepened as EU institutions have expanded their competences and moved into  policy areas directly affecting core areas associated with national sovereignty. Certain responsibilities in areas involving expertise or basic rights have long been delegated, albeit controversially, to agencies to a greater or lesser independent of direct government or electoral control (such as central banks and regulatory authorities). Yet increasingly, Europeanization and wider globalising trends, has led to policies that were previously  the exclusive competence of national governments (such as fiscal and social policies, or  the implications of non-discrimination on grounds of nationality), to be constrained by non-majoritarian institutions that are only partially and often very indirectly under domestic political control.
Arguably, these developments have contributed to the rising public disillusionment with established political systems at all levels, the upsurge of populist fringe parties, and new calls for the re-nationalisation of competences. Increasingly, the EU is criticised as a supposedly biased actor, dominated by certain state or economic actors, and imposing policies on Member States and citizens alike "from the outside".
The panel on the 29th of November, part of a seminar series sponsored by the European Commission office in London, will address these issues from different policy maker/stakeholder perspectives. 
Panel members include:
Sir John Gieve:   Former Deputy Governor of the Bank of England and Visiting Professor at UCL
Lord Roger Liddle: Chair of the Board Policy Network and Labour member of the UK House of Lords
David Babbs: Executive Director, 38 Degrees
Dr. Colin Provost: Department of Political Science, UCL
Chair: John Peet: The Economist
This event will be followed by a reception.

When & Where

UCL Medical Sciences and Anatomy Building, Medical Sciences 131 A V Hill LT
Gower St
London
United Kingdom


Thursday, November 29, 2012 from 5:45 PM to 7:15 PM (GMT)
Add to my calendar
Organizer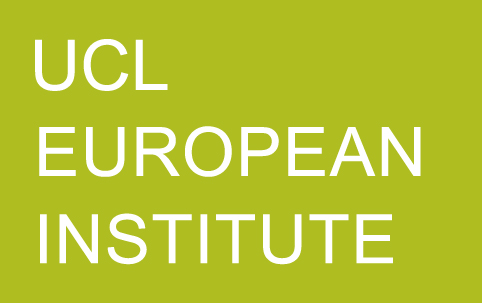 UCL European Institute is the new hub for research, collaboration and information on Europe and the European Union at University College London.
See more at: www.ucl.ac.uk/european-institute