Description
There has never been a more important time to be on top of Measurement and Verification (M&V) when it comes to guaranteed energy savings projects. Initiatives such as RE:FIT mean that M&V is a necessity.
Do you have the skills to understand what best practice M&V involves or what to look for when presented with an M&V Plan? Has the right method been selected? Did you choose the right measurement boundary and include all effects? What happens when things change?
Attend this 2-day training course on M&V Essentials to help you understand what good M&V is. The course can also be tailored to the needs of your organisation or specific project.
Delegates receive an EVO introductory certificate of attendance and earn a total of 12.5 CPD hours.
Benefits of good M&V:
Proves the energy performance of energy savings projects by providing a reliable and accurate evidence base

Releases money for payments on savings

Provides information to build business cases for future investment

Validates your energy efficiency strategy
By the end of the course you will be able to:
Understand the essentials of good M&V with practical application

Apply M&V to energy savings projects (including RE:FIT)

Understand IPMVP and how to select the right M&V method

Understand if an M&V plan has been constructed practically and reliably

How to ask the right questions when presented with an M&V plan

Learn new skills needed for your role in energy efficiency
Energy managers, Facility Managers, Sustainability Managers, Low Carbon Consultants, Building Owners, Managing Agents, Local Authorities, Health Sector Professionals, Investors.
2 day course content:
Introduction to the International Performance and Measurement Protocol (IPMVP)

Introduction to RE:FIT Energy Savings guarantee mechanism

Key concepts and short examples

M&V Planning with examples

Entry level data analysis, regression statistics and uncertainty, with examples

Basic metering considerations

Common M&V issues experienced

Quality assurance procedures

Application of IPMVP in practice with examples

Opportunity for discussion and questions
Lunch and refreshments provided.
Please note that if there are less than 5 persons, this event might be cancelled. One week advance notice will be provided.
Rajvant Nijjhar BEng, MBA, CVMP, CEM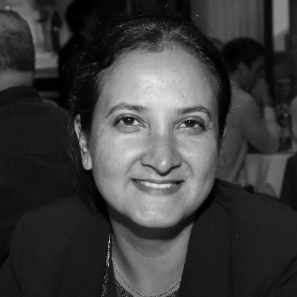 As one of the world's leading IPMVP professionals, Rajvant is a measurement and verification expert, involved in developing the International Standard on M&V (ISO 50015).
She is the most experienced instructor for the CMVP qualification in the UK and is a regular conference presenter.

Rajvant recently returned from a summit in Mexico, working on 2018 revisions for the ISO 50001 energy management standard.
Organiser of Evaluating Energy Efficiency Savings - Training Course - May 2016