Evangelism: Theology and Practice Conference 2022
About this event
What is the gospel? Are we effectively equipping witnesses to be evangelists? How do we share our faith in a multi-cultural setting?
Join us for a landmark two-day conference at Moorlands College in partnership with the Evangelical Alliance reflecting on evangelism today.
Since 1948, Moorlands College has equipped Christians passionate about Jesus Christ with the knowledge and skills they need to impact the Church and wider world. Since 1846, the Evangelical Alliance have been dedicated to serving the UK church, uniting evangelicals to make Jesus known.
Together, this conference will gather experts in the fields of evangelism, theology, and preaching to explore the relationship between the theology and practice of evangelism.
Plenary speakers include:
Gavin Calver, CEO Evangelical Alliance
Rt Revd Dr Graham Tomlin, Bishop of Kensington and President of St Mellitus College
Dr Rachel Jordan-Wolf, Associate Director at HOPE together
Seidel Abel Boanerges, Tutor in Christian Mission and Theology at Spurgeon's College
Dr Helen Morris, BA Course Leader at Moorlands College
Date and time: Tuesday 14th September 2022 (starting at 10.30am) – Wednesday 15th September 2022 (finishing at 5.00pm).
Location: Moorlands College, Christchurch Campus, Sopley, Dorset, BH23 7AT
Conference Price: £150 (including formal sit-down evening meal) / £125 (excluding formal sit-down evening meal)
What's included in the ticket price?
Day 1: Refreshments and lunch (plus optional formal evening meal)
Day 2: Refreshments and lunch.
All degates will also receive a Evangelism: Theology and Practice Conference Welcome Pack upon arrival. Accommodation can be found at various locations in the New Forest or nearby Bournemouth.
-----The small print: our refund policy
Provided you let us know a minimum of 28 full days before the day an event starts, you will be refunded 100% of the face value of the ticket. If you let us know between 28 and 7 full days before the day an event starts, you will be refunded 50% of the face value of the ticket. No refund can be made for fewer than 7 full days' notice, nor for non-attendance. To request a refund, please reply to your order confirmation email or choose 'Request a Refund' from within your Eventbrite account. Normally you may opt instead to send another person in your place for no additional charge, any time up to one full business day before the day an event starts. Please contact us at events@moorlands.ac.uk to update an attendee's details.If Moorlands College has to cancel an event in its entirety, for any reason, you will be entitled to a full refund of the face value of the ticket.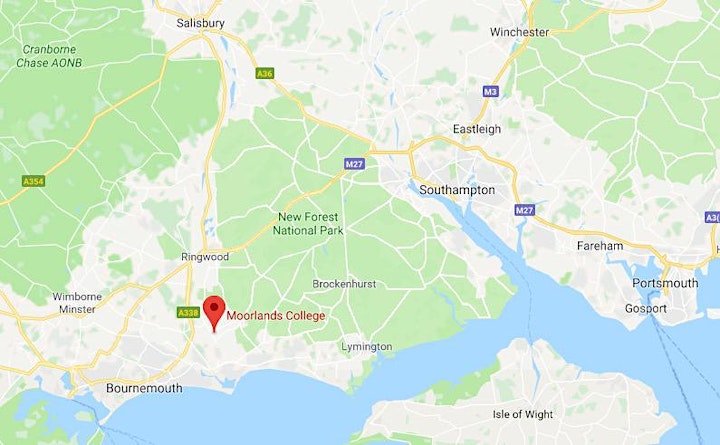 Organiser of Evangelism: Theology and Practice Conference 2022